UPCOMING EVENTS
coming soon to a south coast location near you
THREATENED SPECIES ARTWORK COMPETITION
South Coast NRM are super excited to announce the launch of our Threatened Species Artwork Competition. With various age categories and mediums (colouring in, original artwork and photography), there's an option for everyone – and great prizes up for grabs!
Rules, entry forms and colouring in pages are available for download. Alternatively, hard copies will be available for collection from Albany and Esperance South Coast NRM offices and the Albany Public Library.
For more details of the artwork competition, please contact our Regional Ecologist (e) ecologist@southcoastnrm.com.au (p) 08 9845 8537
Entries close 5pm, Sunday 31st July 2022.
Friends of the Western Ground Parrot, Gilbert's Potoroo Action Group, Lumi Studio and Jodie Quinn Wildlife Artist have generously donated some prizes. Colouring in artworks by Jane Thompson and Marnie Giroud.
This project is supported by South Coast NRM, through funding from the Australian Government's National Landcare Program.
previous events hosted by south coast nrm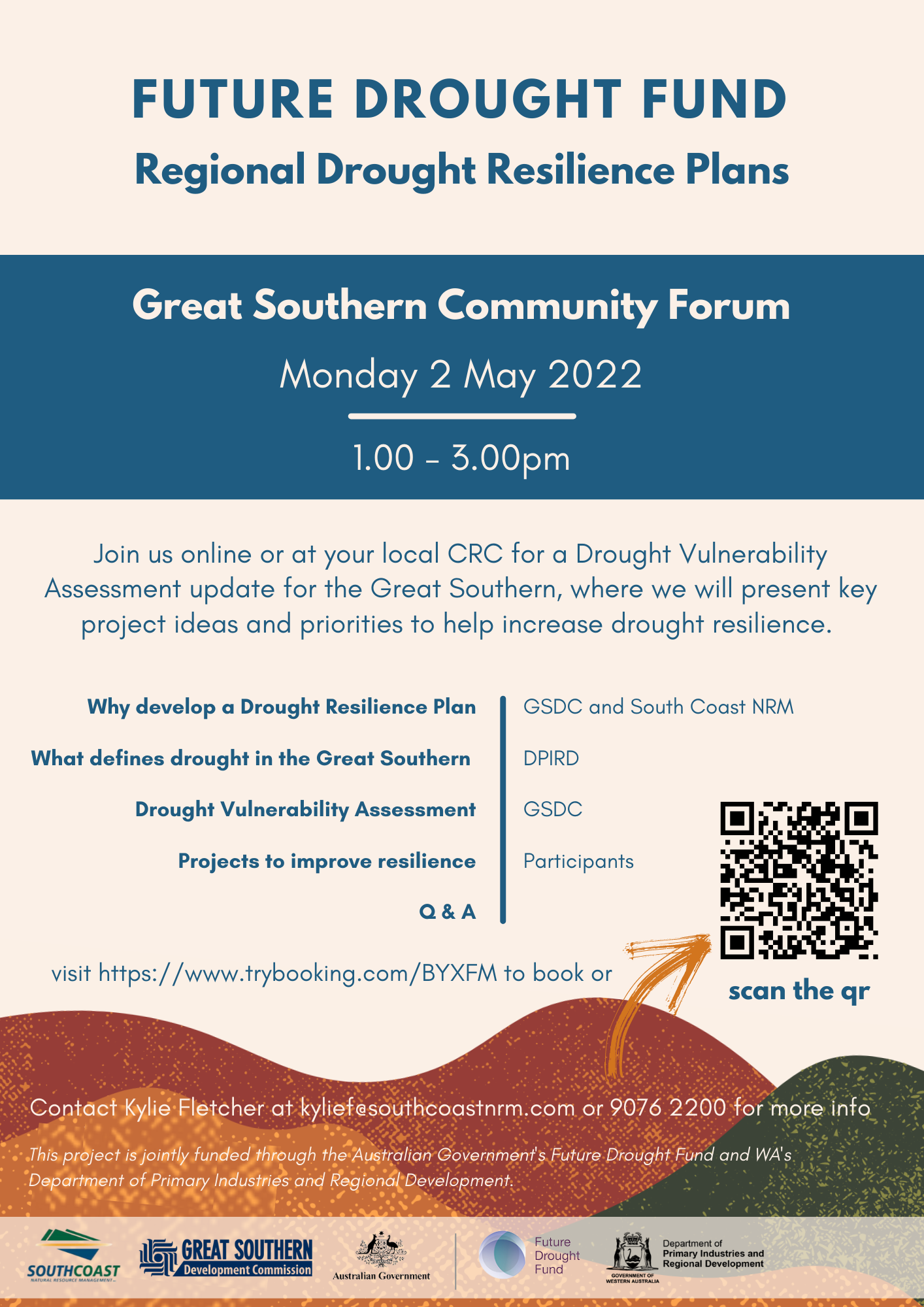 REGIONAL DROUGHT RESILIENCE PLANNING
South Coast NRM invites you to attend a drought planning workshop online on Monday, 2nd May (between 1 – 3pm). This workshop is a great opportunity to help shape a drought resilience plan for the Great Southern Region.
The plan will identify the projects and needs for our region that are essential to underpin our collective resilience to drought. This is your chance to have a say and help shape our regional response to drought.
This project is being managed by the Great Southern Development Commission through funding from Australian Department of Agriculture, Water and the Environment Future Drought Fund. The workshop will be delivered by South Coast NRM.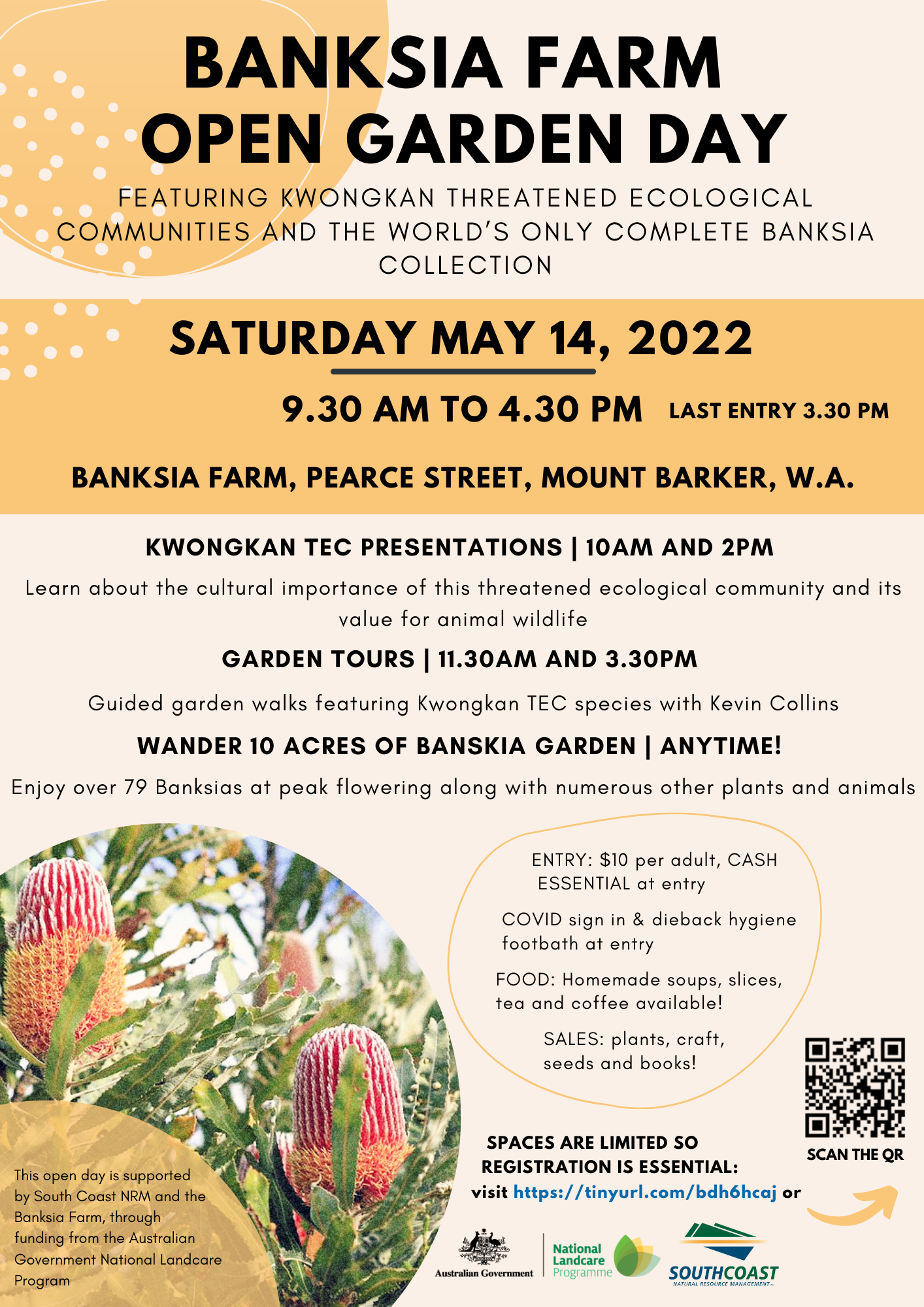 BANKSIA FARM OPEN DAY
Join us at the Mt Barker Banksia Farm Open Garden Day to learn about the Kwongkan Threatened Ecological Community – the Kwongkan TEC – and explore the world's only complete Banksia collection!
All proceeds go towards the Banksia Farm and Dieback Research. This event is proudly supported by South Coast Natural Resource Management, through funding from the Australian Government's National Landcare Program, and the Banksia Farm.