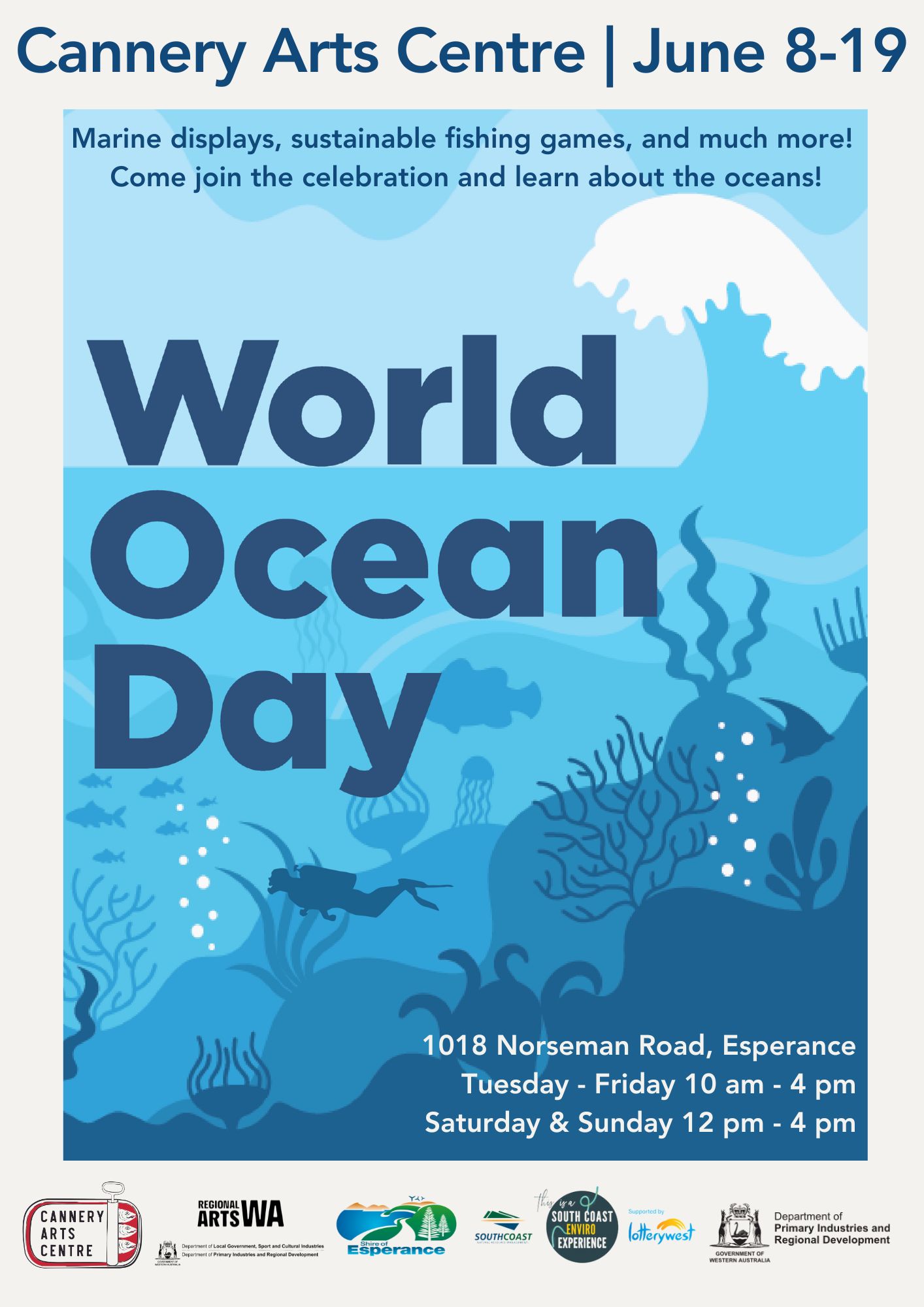 Join us in celebrating World Ocean Day! 
From Thursday 8th June to Monday 19th June, the Cannery Arts Centre is hosting an incredible exhibition that showcases the beauty and importance of our oceans.
Come and explore during gallery hours from Monday to Friday, 10 am to 4 pm, and on weekends from 12 pm to 4 pm. Immerse yourself in stunning marine life displays and learn about sustainable fishing and the importance of protecting our marine ecosystems. Head to our facebook event for more details https://fb.me/e/ZqI0XNso 
Let's come together and make a difference for our oceans. Spread the word and invite your friends and family to this enlightening exhibition.
Together, we can create a better future for our planet and the marine life that calls it home.
Are you a passionate ocean lover looking for an opportunity to contribute to a cause close to your heart? 
Join us as a South Coast Enviro-Experience volunteer and become a vital part of our mission to celebrate World Ocean Day while promoting the beauty and preservation of our precious marine ecosystems. 
You will have the responsibility of gallery sitting. This involves warmly welcoming visitors, providing information about the exhibition, and fostering a positive and engaging atmosphere for all attendees. 
By joining our volunteer team, you'll have the opportunity to connect with like-minded individuals who share your passion for the ocean. 
This position is for 18yrs and older. To apply, please contact Jimena Ramon (p) 0437440237 (e) jimenarm@southcoastnrm.com.au include your name, age and contact information, or register on our new online web platform.
Thank you for being part of the wave of change one visitor at a time. Together, we can protect and honour our magnificent oceans!