South Coast NRM is the leading independent natural resource management organisation in the South Coast region of Western Australia. We are commited to preserving and enhancing the region's natural and cultural assets, and fostering strong partnerships with local communities, Indigenous groups, and stakeholders.
For thousands of years, Noongar/ Nyungar people have resided on and had cultural connection to the boodja – land. The South Coast region is Noongar boodja, koolark – heart Country to Menang, Goreng, Wadjari and Njunga First Nations peoples. 
We deeply value the relationships we hold with the Aboriginal community, organisations, and Native Title bodies that we work with to care for Country and people.
head to our news page for more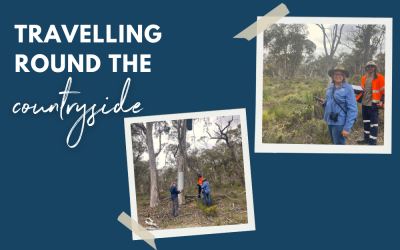 From the desk of Bronte, Regional Ecologist. Our Regional Ecologists, Sandra and Bronte, had a very busy October monitoring wildlife...
read more
click on an image to find out more
on noongar/ nyungar boodja
By bringing together and harnessing the collective expertise and capabilities of the communities of the region, South Coast NRM can play an important role in preserving and protecting the region's unique biodiversity, managing land and waterways sustainably, and sharing knowledge and skills in natural resource management.
click on an image to find out more