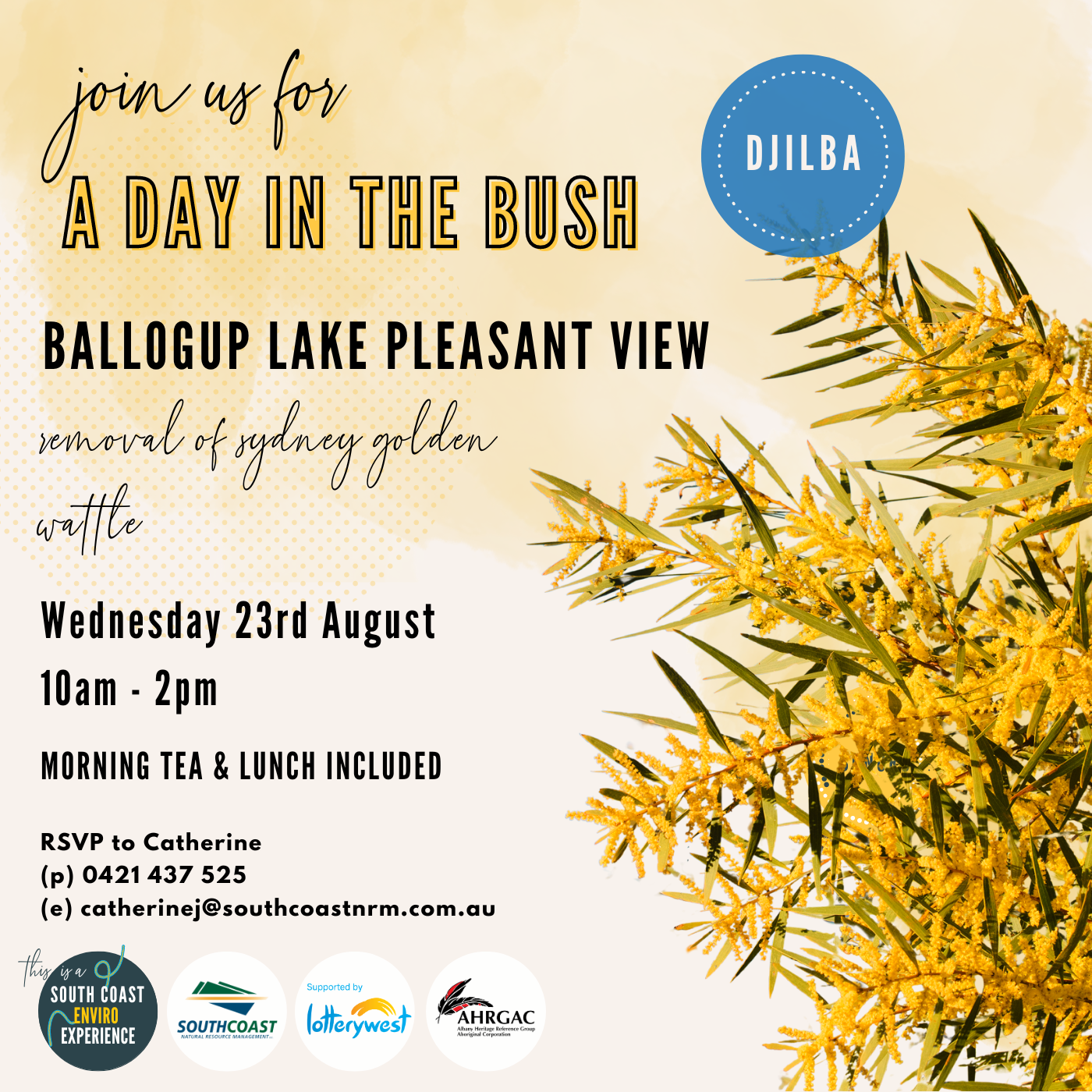 Join the Manypeaks community for a 'Day in the Bush' at Ballogup/ Lake Pleasant View. Historic sites within the Ballogup/ Lake Pleasant View reserve, near Albany, provide a fascinating insight to how Indigenous people lived thousands of years ago.
On your 'Day in the Bush' you will learn from our local Elder about this unique Cultural site and help protect it by removing one of Albany's most wanted weeds, the Sydney golden wattle. Acacia longifolia, which spreads quickly and replaces native south coast bushland, is at plague proportions. The wattle is a major threat to conservation values anywhere it has taken hold.
Karl Hansom, Restoring Lake Pleasant View Project Officer, will be leading this volunteer experience, with support from the Albany Heritage Reference Group Aboriginal Corporation (AHRGAC) and South Coast Enviro-Experiences project. Morning tea and lunch will be provided (please let us know any dietary requirements). All you need to bring is water, hat, sunnies and sunscreen.
Visit the event page for more information and to register your interest in one of the upcoming dates, head to the South Coast Enviro-Experiences volunteer web platform. If you need help setting up your account, or would like to know more about the event, don't hesitate to contact Catherine (e) catherinej@southcoastnrm.com.au (p) 0421 437 525.