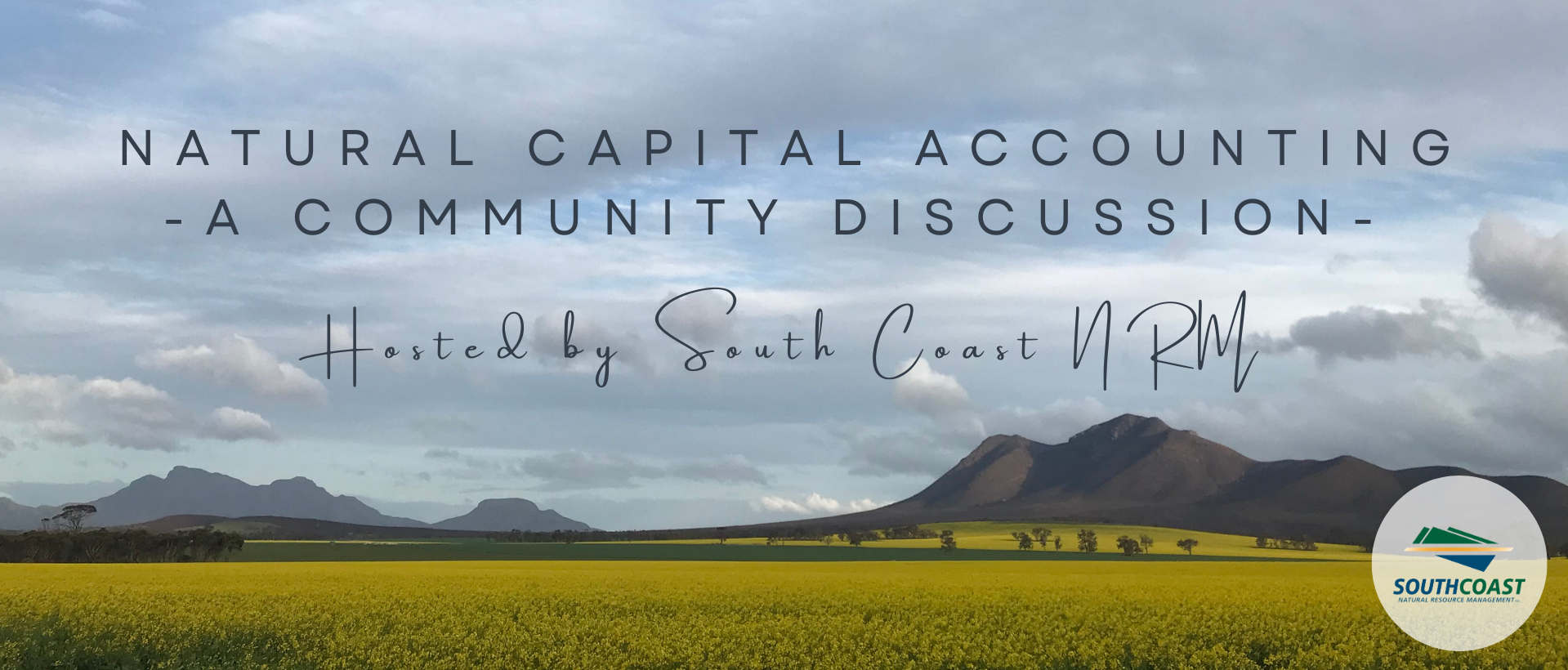 21ST JUNE 2023
Over the past six months, there has been considerable discussion on the potential value of developing regional and property-scale natural capital accounts.
South Coast NRM will be hosting a virtual discussion on Natural Capital Accounting to share what we see as the opportunities, risks, and potential next steps for us to work collectively to develop the first Natural Capital Account for the South Coast region.
The workshop will be held virtually on Wednesday 21st June 2023 @ 9.30am – 11.30am. A Microsoft Teams link will be provided.
Registration is essential and will close on Thursday, 15th June. Please use this link to register https://www.trybooking.com/CIUNS
The agenda and access details for virtual attendance will be circulated following the close of registrations.
We look forward to connecting with you for this important and timely conversation.