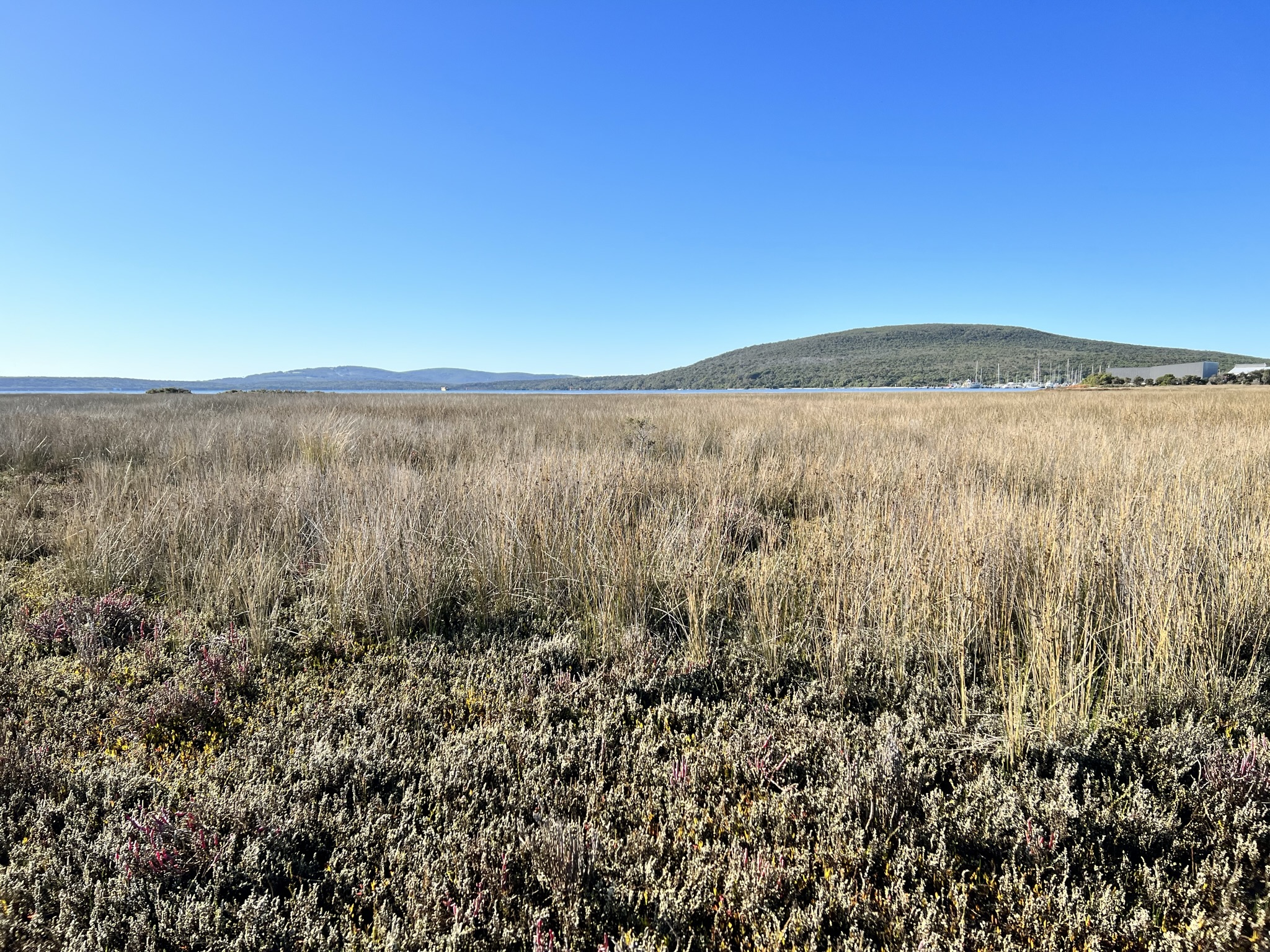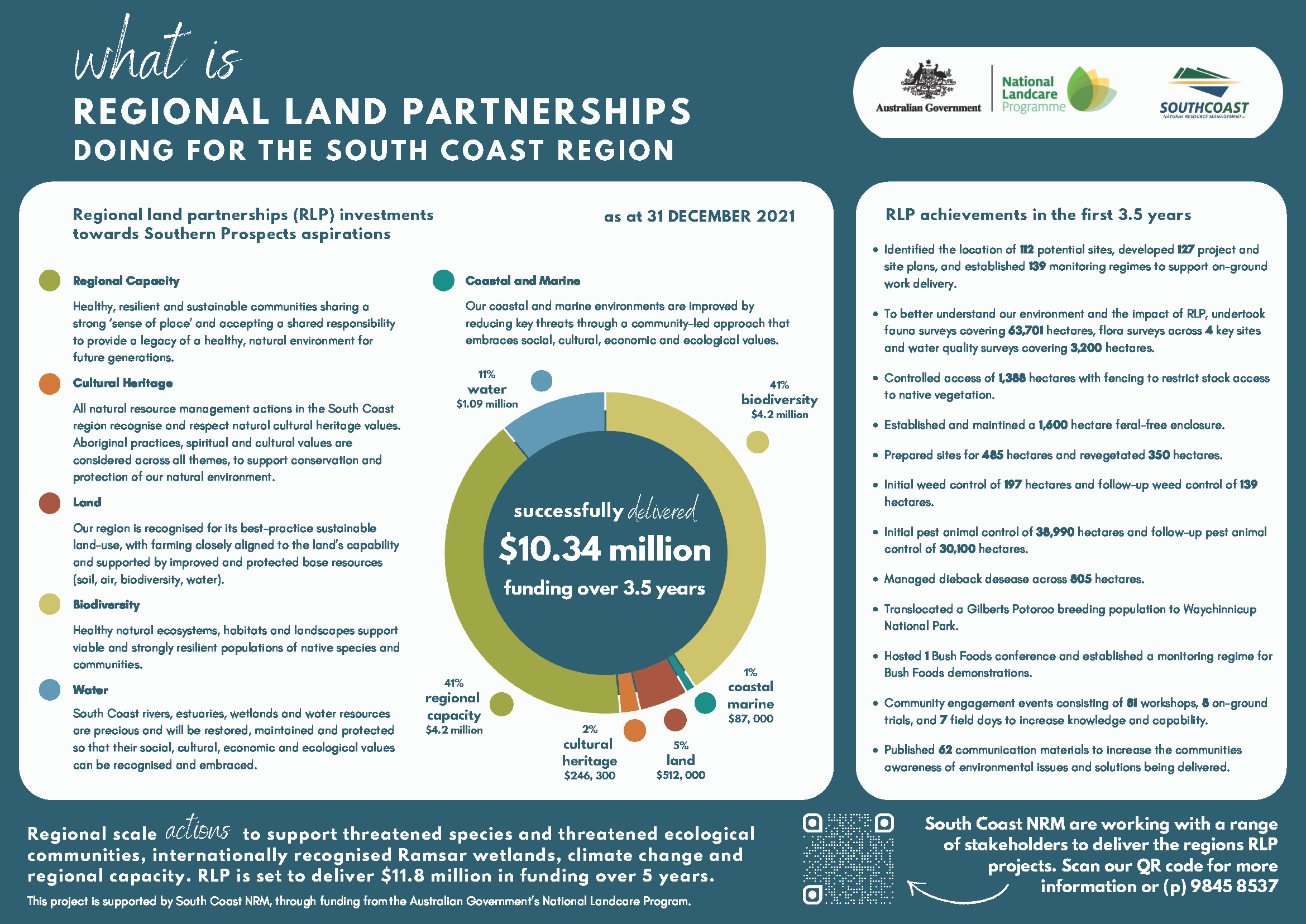 Landscape scale impact requires a landscape scale approach and a community wide effort!  
Across the South Coast region, South Coast NRM together with 15 key delivery partners, are four years into the delivery of Regional Land Partnerships (RLP). RLP forms part of the Australian Government's National Landcare Program aiming to deliver on national priorities at the regional and local level.  
We are excited about how RLP is contributing to Southern Prospects, the South Coast Regional Strategy for Natural Resource Management. Five key projects are connecting efforts to protect and improve the status of priority listed threatened species and threatened ecological communities, reducing threats to our globally important Ramsar wetlands, implementing works to improve on-farm soil, biodiversity and vegetation, and increasing the capacity of south coast farms to adapt to climate change and evolving market demands.  
At the 3.5-year mark, project reporting data was used to create an achievement report identifying how the projects are contributing towards Southern Prospects aspirations.  
Want to find out more about what RLP is doing for the South Coast region? Visit our website: https://southcoastnrm.com.au/regional-land-partnerships/ for an overview of the key projects and outcomes, as well as links to delivery partners sites.  
This project is supported by South Coast NRM, through funding from the Australian Government's National Landcare Program.  
For more information about Regional Land Partnerships, please contact Johanna Tomlinson on (p): 9845 8537 or (e): johannat@southcoastnrm.com.au