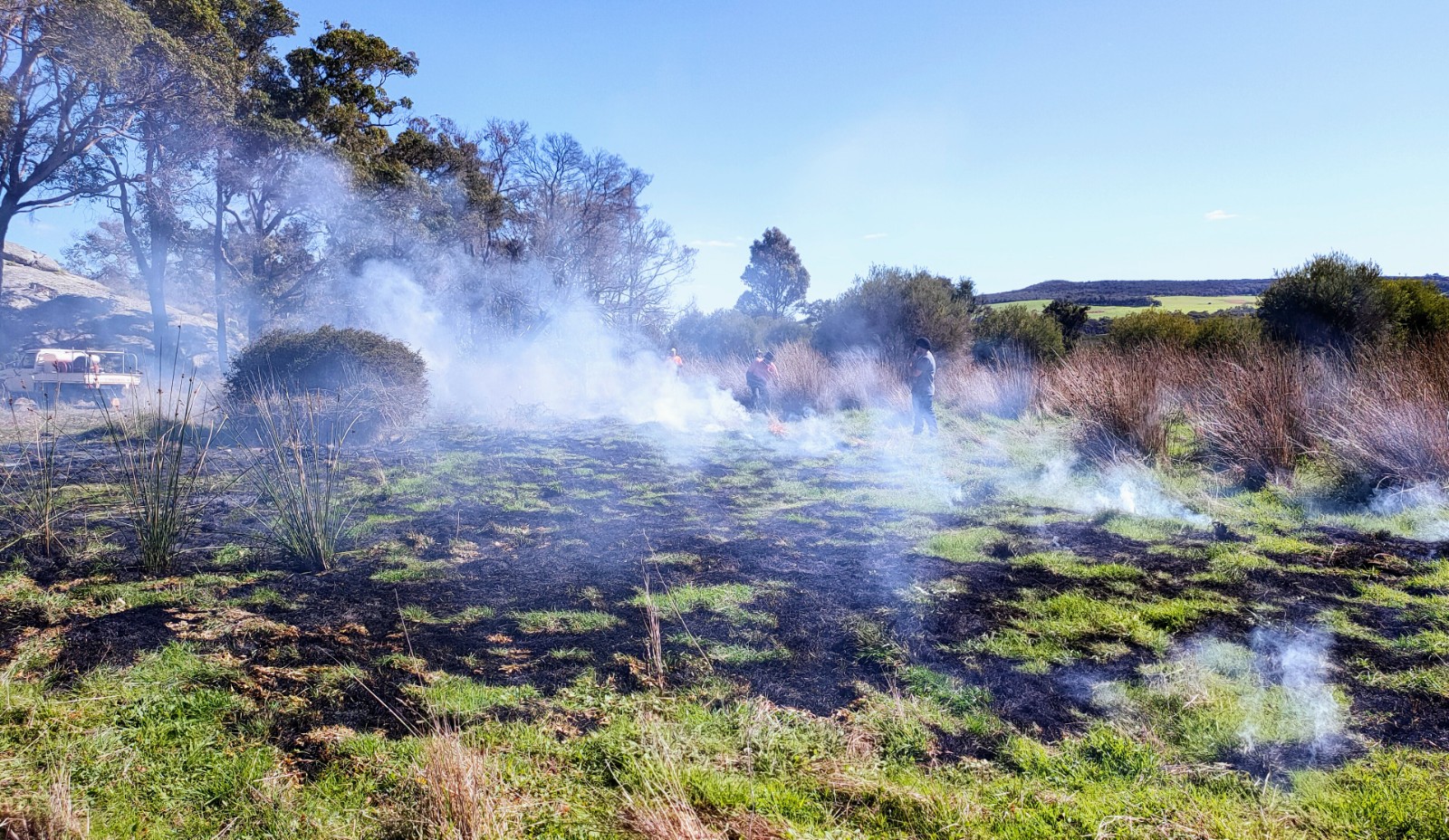 This week at South Coast NRM we are acknowledging National Reconciliation Week 2022 and supporting the call to "BeBrave.MakeChange."
South Coast NRM acknowledges and pays respect to Aboriginal culture and to Elders past, present, and emerging. We recognise the continuation of cultural, spiritual, and educational practices and the deep connection of the Aboriginal peoples to lands, waters and communities.
Noongar Elders and family members of the Albany Heritage Reference Group Aboriginal Corporation were joined by South Coast NRM Cultural and Heritage team members in early May to conduct a cool burn, on Country at Ballogup/ Lake Pleasant View. The burn, organised to clear the way for revegetation plantings in spring, provided an ideal opportunity for Elders to work directly with Noongar Rangers using techniques and skills passed down through generations. Today, in recognition of National Reconciliation Week, we are proud to release a video which captured this amazing event.
Aboriginal methods of managing Country including the use of cool burning has been shown to dramatically reduce the incidence and intensity of hot fires during summer. Cool burning reduces ecosystem damage done by hot fires by reducing fuel loads, promoting new plant growth and clearing natural waste materials.
In the video, Eugene Eades reflected on the significance of cultural burning, remarking "It's a historical gathering today, it's the first time that I can remember in my days since living on the Reserve in the 1950's and 1960's for this type of burning to be taking place".
"This is the return of Dreamtime, we are handing down the stories." 
The relationship between Indigenous people and the land is one of reciprocity and respect – the land sustains and provides for the people, and the people sustain and manage the land through carefully attuned practises, culture and ceremony. Noongar Elder, Aiden Eades, explained the spiritual importance of being active on Country, saying "I haven't seen a burn like that since I was a young fella… and to sit here and smell this smoke, its healing for me".
This work was undertaken as part of the Restoring Lake Pleasant View project, supported by Lotterywest. Head to our latest news section to find out more about cultural burning on Country.
For more information about the Lake Pleasant View project please contact Karl Hansom, (e) karlh@southcoastnrm.com.au or (p) 9845 8537
Video production by Green Man Media.