From the desk of Justin, Project Officer Songlines & Sustainability.  
As part of NAIDOC Week celebrations, we're looking back on a few photos from the Songlines and Sustainability project – an incredibly successful partnership between Wirlomin Noongar Language and Stories (WNL&S) and South Coast NRM, supported by Lotterywest.  
Wirlomin Noongar Language and Stories have worked for decades to heal the connections between Wirlomin people, culture, and ancestral Country by activating historical archives and community memory. Over the past few years, the South Coast NRM team has had the privilege of working alongside WNL&S on Songlines and Sustainability in an effort to continue and expand this work. A massive success throughout, the final 6 months of the project culminated in two major on Country trips; Songlines and the Fitz and the Kayang Walk. Both trips were an amazing opportunity for a large contingent of Wirlomin community members to get out on Country, bringing together Elders, emerging leaders, and youth, in the heart of Fitzgerald River National Park.  
  Smoke at East Mount Barren Songlines
  CREDIT: Gaylene Galardi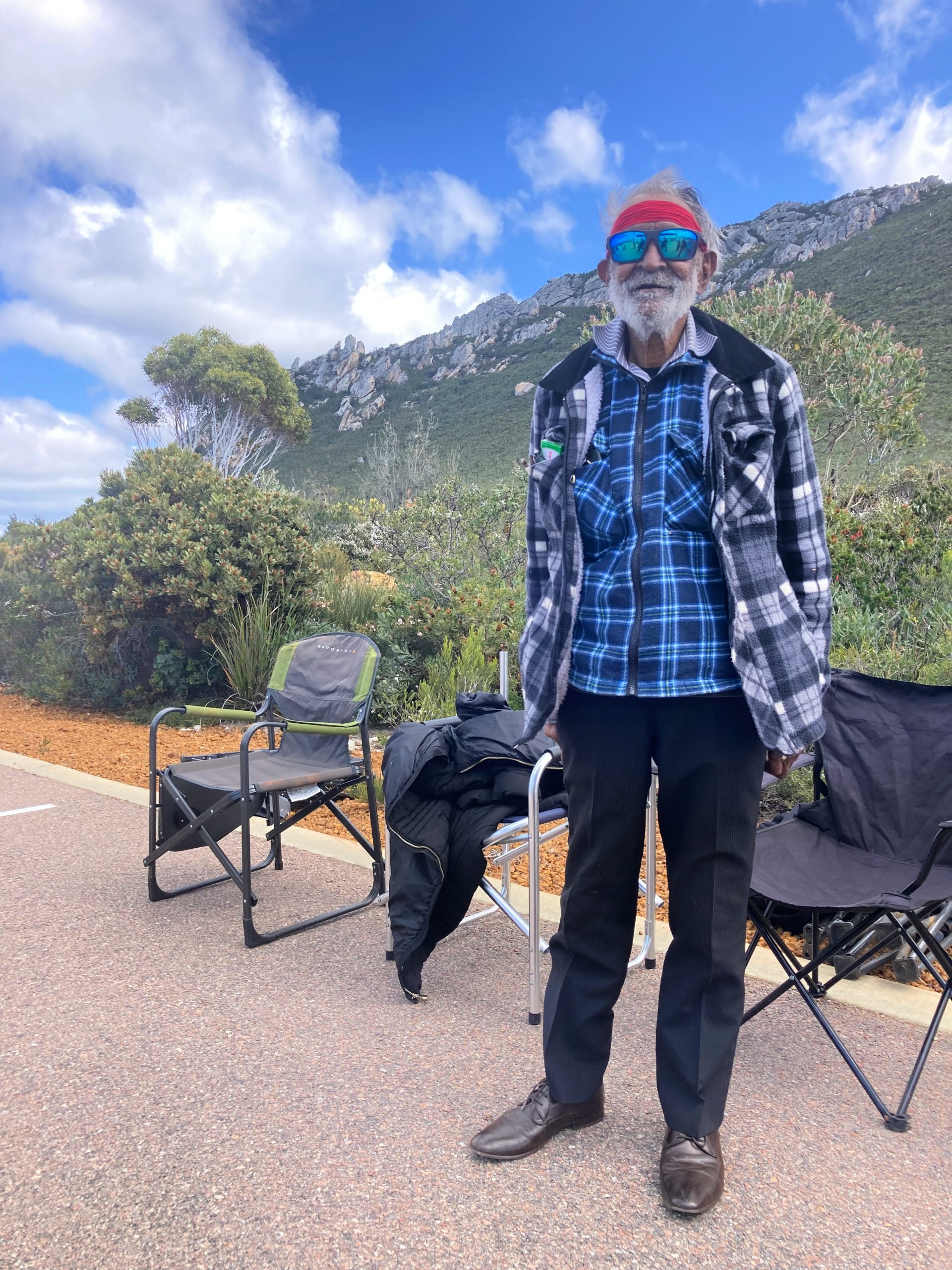 East Mount Barren Songlines
  CREDIT: Peter Twigg
Songlines and the Fitz included a presentation by the Wirlomin community to a rapt audience of people from all around Australia and beyond, as part of the Ravensthorpe Wildflower Show. The presentation wove together language, maps, film, and song to reveal the previously untold story of the Fitzgerald region through the eyes, the lives and the history of Wirlomin people. The reaction from the audience was overwhelmingly positive and indicated a clear desire to learn from, and work with, Wirlomin people in managing this beautiful landscape into the future. 
Building on the success of Songlines and the Fitz, the Kayang Walk brought together more than 30 Wirlomin community members on Country at Point Anne and Twertup Field Station. The three-day camp was an incredible opportunity for cross-generational exchange between Wirlomin Elders and an enthusiastic group of younger people. It also provided a forum to discuss what comes next, and how best to harness the momentum of Songlines and Sustainability for continued exploration of the links between cultural heritage and Caring for Country practices. 
Well done to our project partner Wirlomin Noongar Language & Stories for their many years of hard work, and congratulations on the remarkable success of Songlines and Sustainability! You can read more about the Songlines and Sustainability project in our previous blog post.
For more information about the project contact Justin Benson (e) justinbenson@southcoastnrm.com.au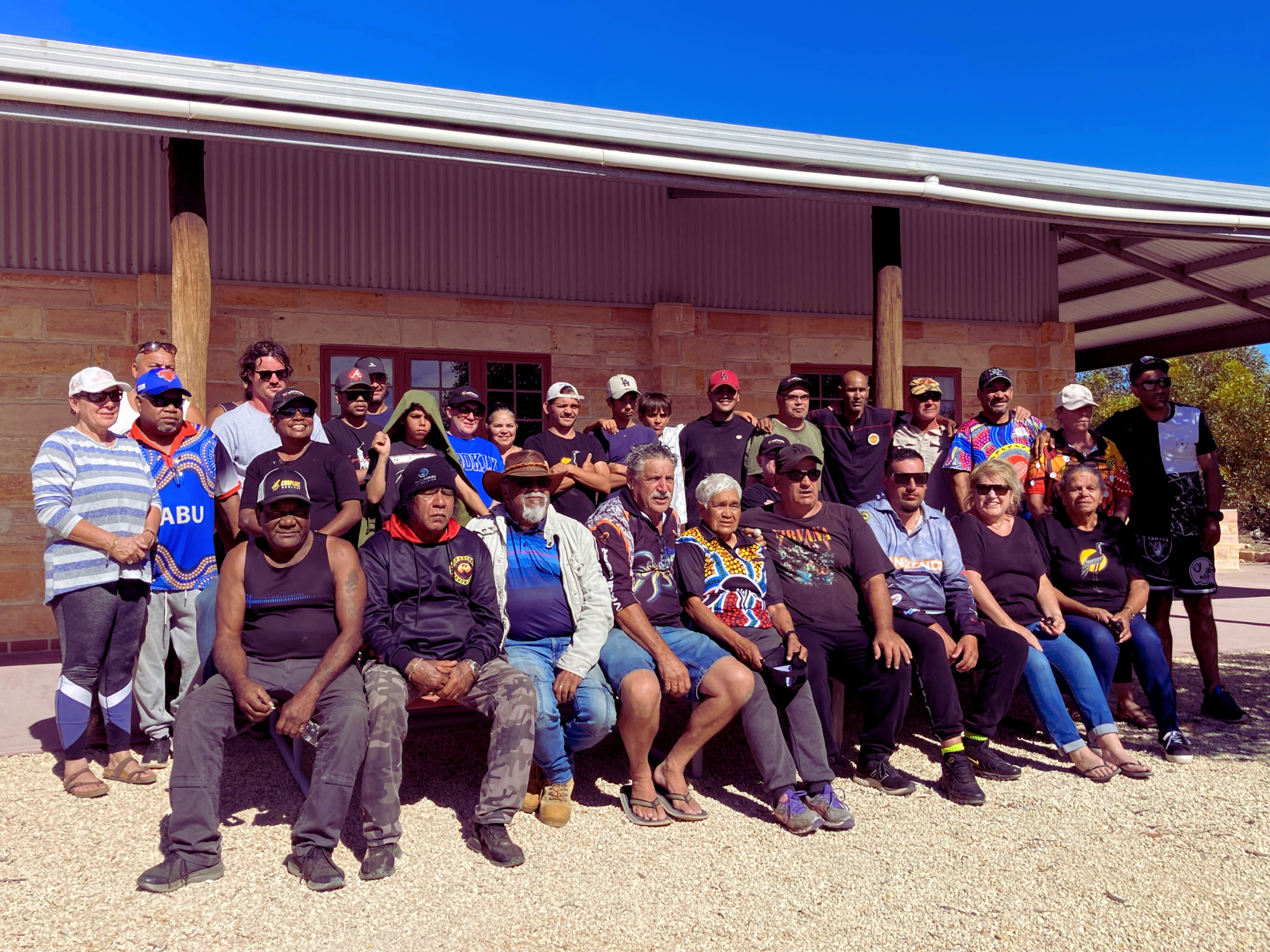 The Wirlomin group at Twertup
CREDIT: Peter Twigg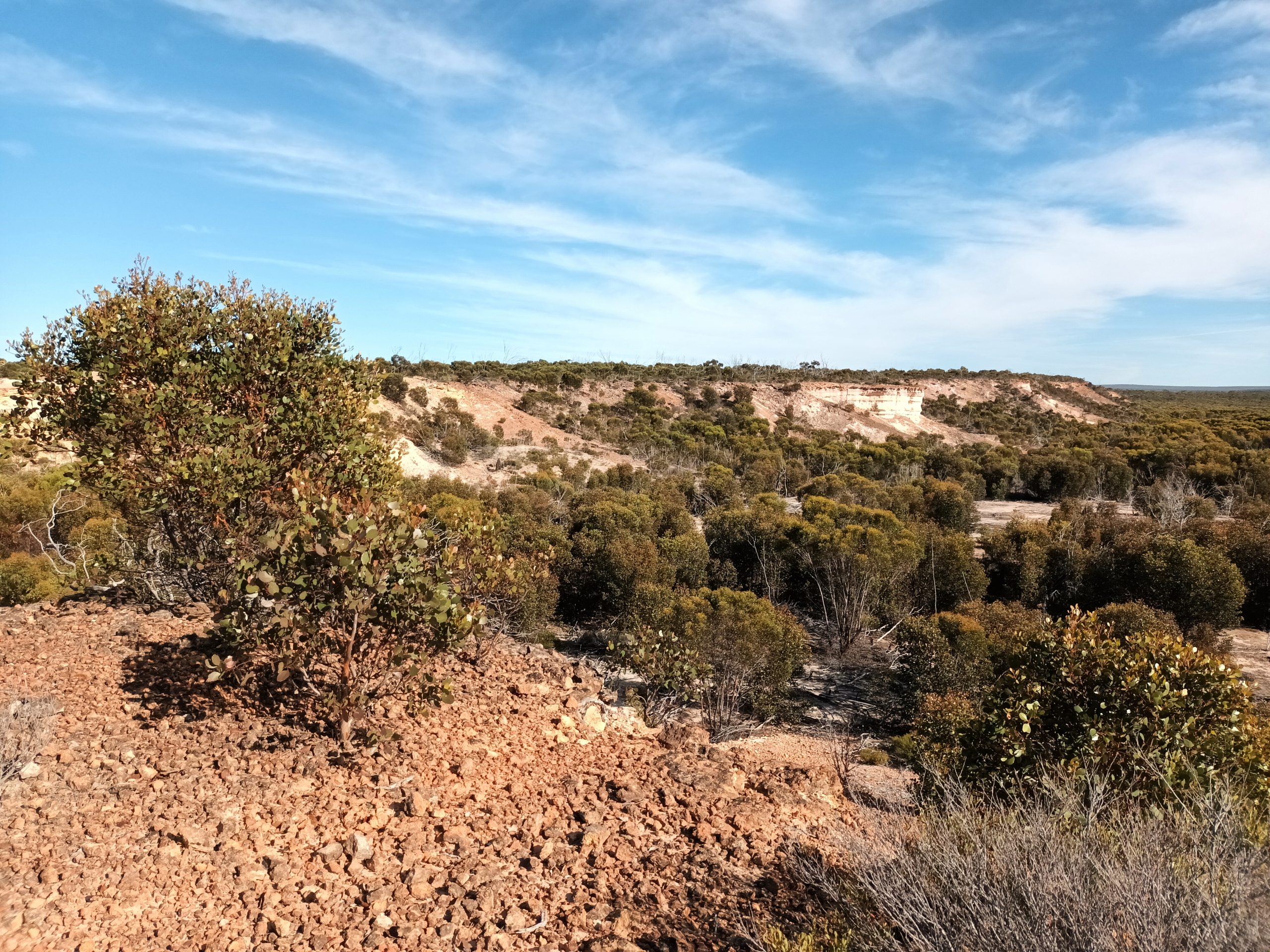 Twertup breakaway on the Kayang Walk trail
CREDIT: Justin Benson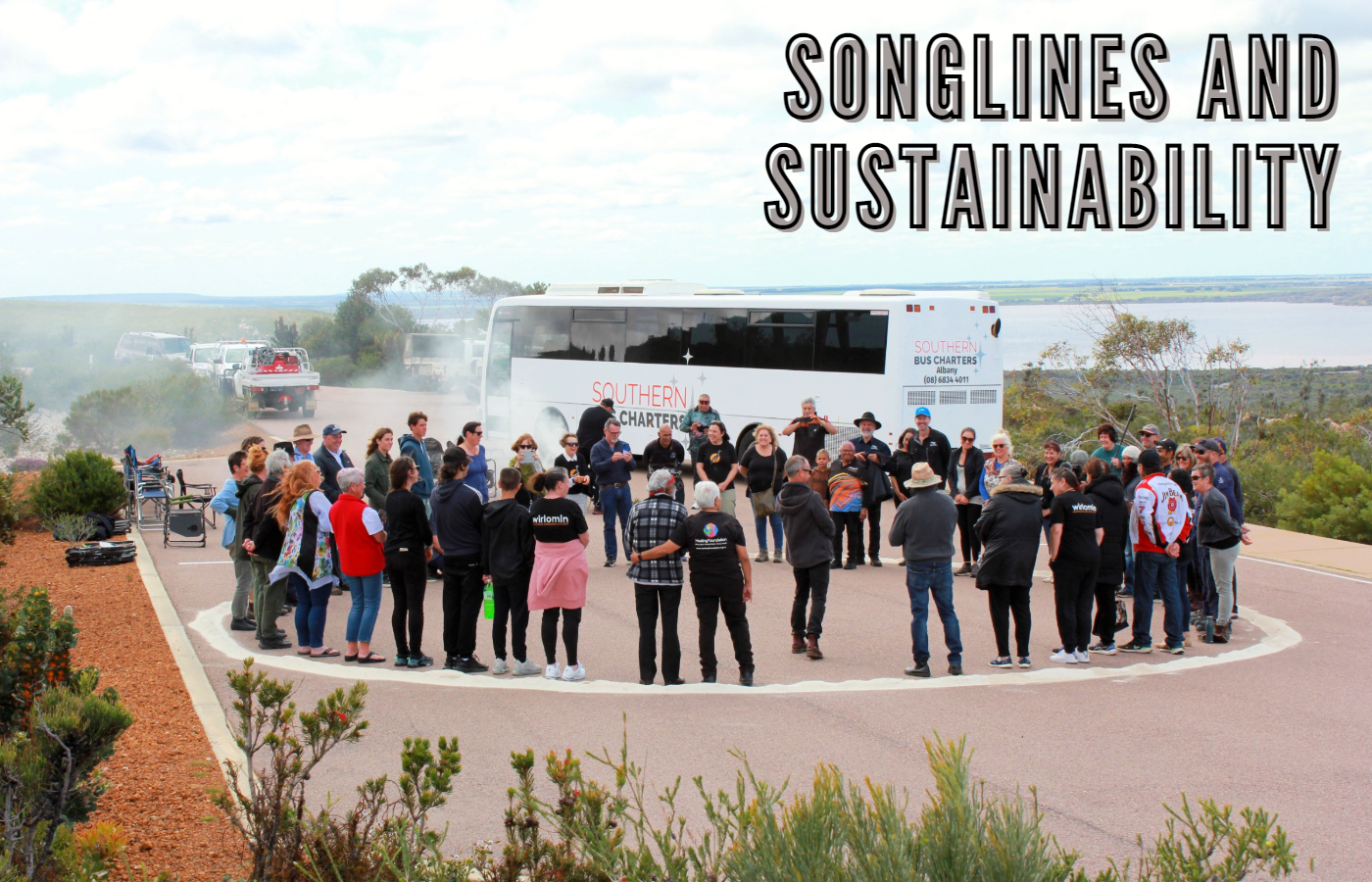 Sand circle at East Mount Barren
  CREDIT: Gaylene Galardi