From the desk of Jimena, Project Officer South Coast Enviro-Experiences. 
Thank you to everybody that came for the second consecutive year to celebrate World Ocean Day with us! From the 8th – 19th June, South Coast NRM, Department of Primary Industries and Rural Development (DPIRD) – Fisheries Department and the Cannery Arts Centre hosted an amazing exhibition to honour the oceans and raise awareness about the ecosystem below the sea.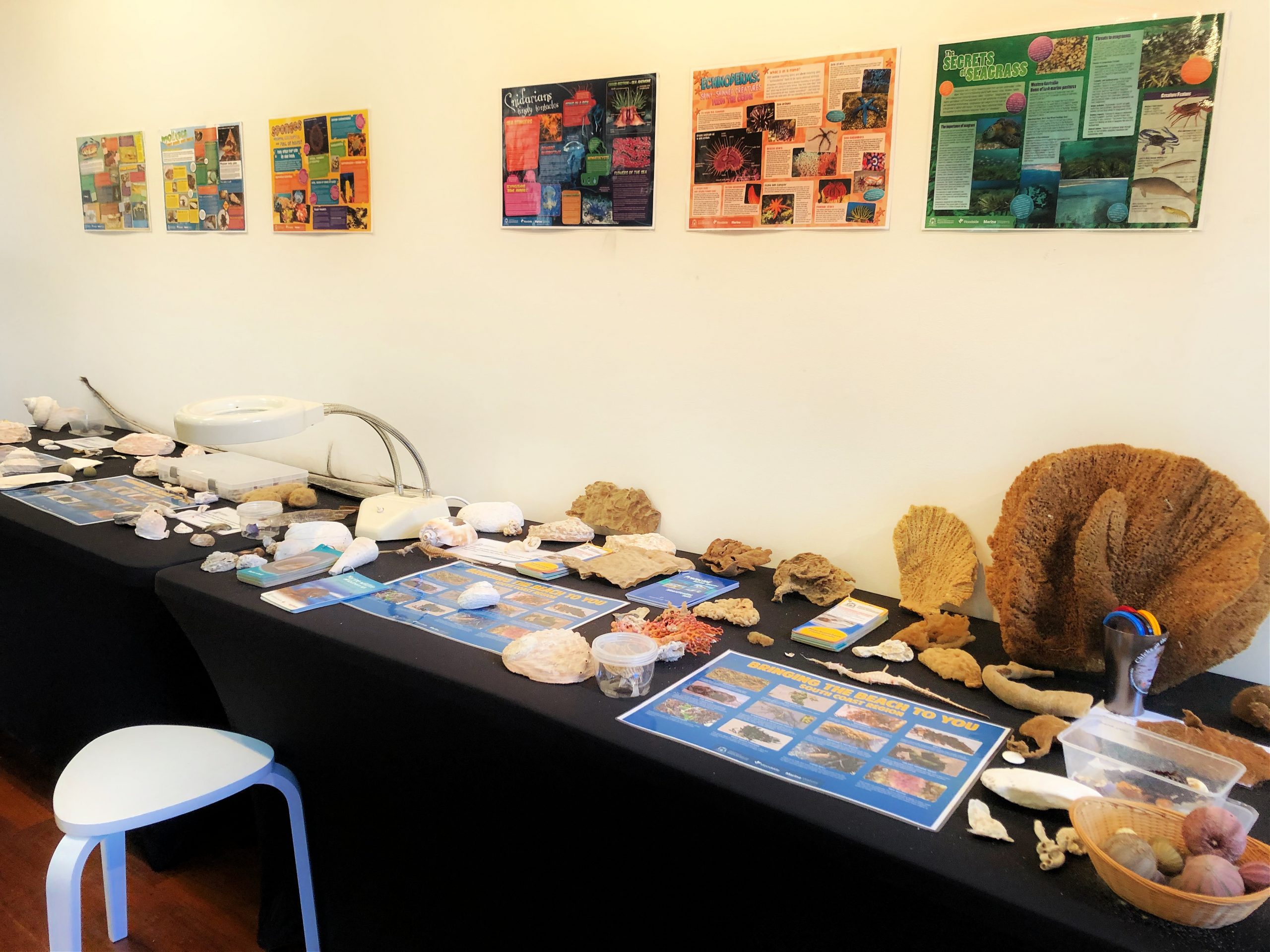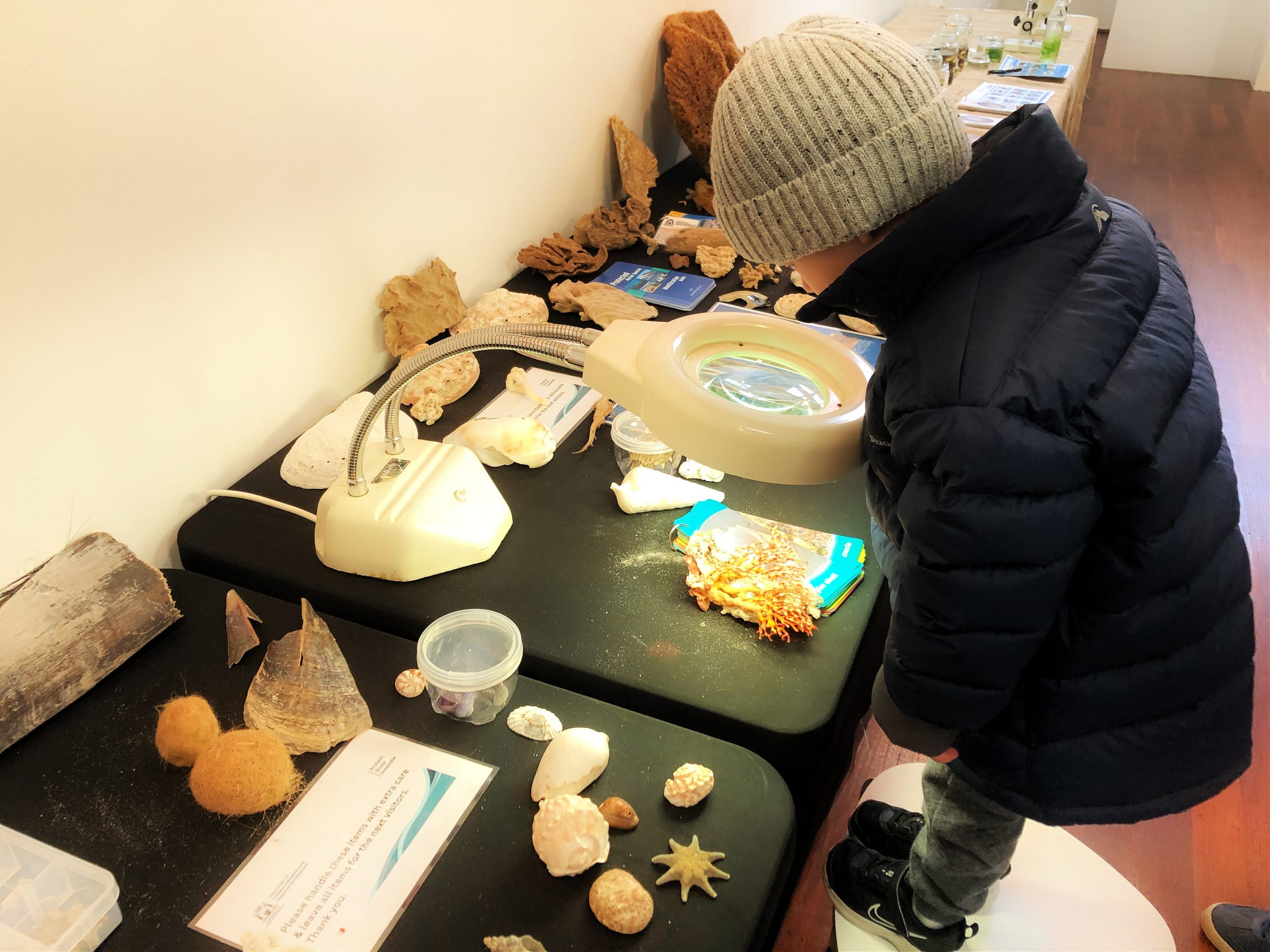 The exhibition had a variety of sections; DPRID explored sustainable fishing practices through interactive games, educational resources, mesmerising diversity of seaweed and marine life displays, humpback whale sound recordings, videos by our local renowned photographer Jaimen Hudson and amazing artwork by local artist Marcia Leonard. It was truly an exhibition for everybody.  
The week long event was made possible by volunteers who gave their time as gallery sitters, one of the many volunteer opportunities available on the South Coast Enviro-Experiences volunteer platform. If you are interested in volunteering some of your time to the environment register on the new platform to see what activities match your interests and availability.
For more information or help with the platform please contact Jimena in Esperance and surrounds (e) jimenarm@southcoastnrm.com.au (m) 0437 440 237  or in Albany contact Catherine (e) catherinej@southcoastnrm.com.au (m) 0421 437 525.