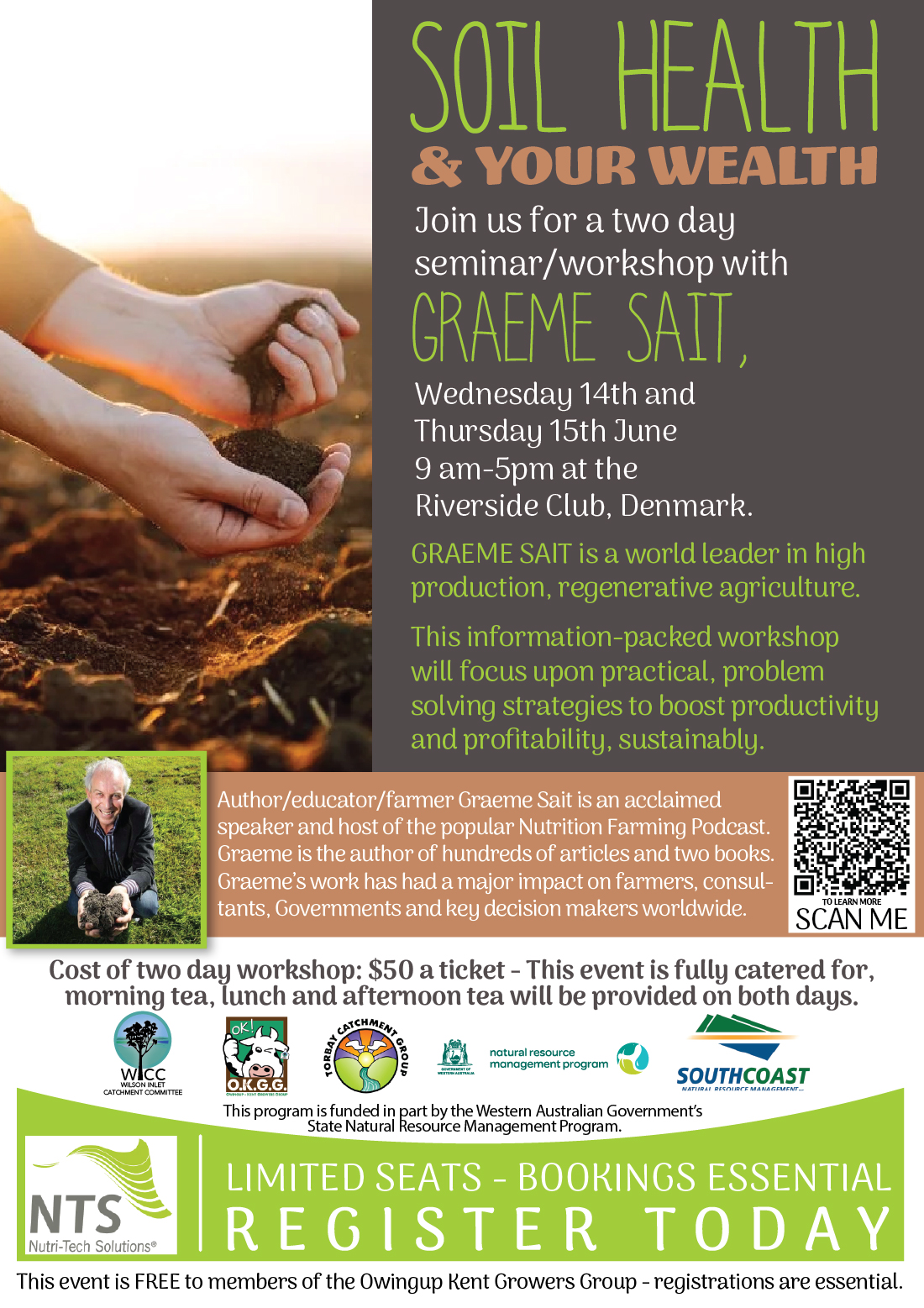 Join Graeme Sait, world leader in high production, regenerative agriculture, for a two day information packed workshop in Denmark. Graeme is an acclaimed speaker, host of the popular Nutrition Farming Podcast, and the author of hundreds of articles and two books. He has trained over 40,000 farmers and consultants on four continents and often consults at Governmental level, as part of his contribution to the regenerative revolution.
The Soil Health and Your Wealth Workshop will be held on the 14th and 15th June, focusing on practical, problem-solving strategies to boost productivity and profitability, sustainably.
Cost of two day workshop: $50 a ticket
This event is fully catered for, morning tea, lunch and afternoon tea will be provided on both days.
South Coast NRM is proud to be a sponsor of this event, partnering with local catchment groups Wilson Inlet Catchment Committee WICC, Torbay Catchment Group and Owingup Kent Growers Group, supported by the State Natural Resource Management Program WA.
Visit Soil Health and Your Wealth with Graeme Sait – Wilson Inlet Catchment Committee (wicc.org.au) for more details.
#soilhealth #regenerativeagriculture #regenerativefarming #SouthCoastRegion #southcoastnrm