From the desk of Karl, Project Officer Ballogup/ Lake Pleasant View. 
Through a partnership with the Department of Biodiversity, Conservation and Attractions (DBCA) and Gnowangerup Aboriginal Corporation (GAC), several species of threatened flora were recently planted to a seed production area in Porongurup National Park. The seedlings were planted as part of the recovery plans to conserve three critically endangered flora species – the mountain dryandra (Banksia montana), the giant andersonia (Andersonia axilliflora), and the small-flowered snottygobble (Persoonia micranthera).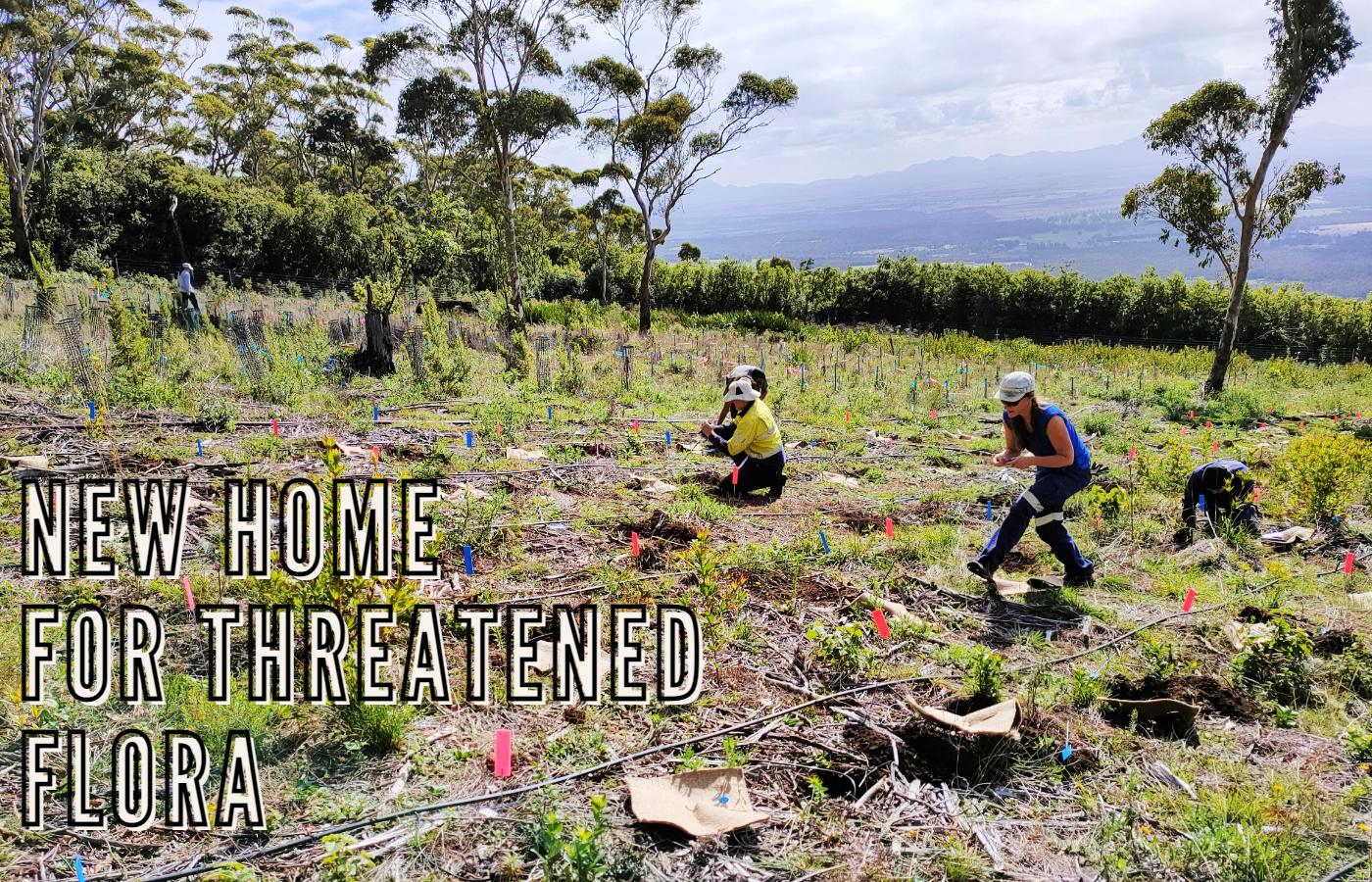 It is an exciting development for the small-flowered snottygobble, as it is the first time plants have been propagated from seed, and seedlings grown. As a critical part of the recovery process, seed was collected by a team from DBCA and GAC at Stirling Range National Park in 2022. The seed was then processed at DBCA's "Western Australian Seed Centre". Germinants were then grown-on to produce seedlings at the Nuts About Natives Nursery. The planting day allowed participants to see the whole flora translocation process from start to finish.
Translocation is increasingly being used in conservation to improve the outlook of threatened species. Seed production areas are an important tool used to increase seed availablility and assist in the conservation of many Western Australian plants facing a high risk of extinction in the near to immediate future. By aiding the survival of critically endangered plants in, and near areas where they have always existed, translocation ensures that these plants continue to take part in the natural processes that underpin the ecosystem to which they belong.
This species recovery work was undertaken as part of the "Recovery Actions for Stirling Range Threatened Flora impacted by bushfires project" supported by the Regional Land Partnerships program. For more information, contact Karl (p) 08 9845 8537 (e) karlh@southcoastnrm.com.au.