From the desk of Laura, Project Leader South Coast Enviro-Experiences.  
It's National Volunteer Week and we are celebrating the South Coast region's inspiring volunteers! 'The Change Makers' is this year's theme, paying tribute to our amazing volunteers who are the force to drive change in our country, bringing together diverse communities and providing a vital role in keeping our nation running. Environmental volunteering is very rewarding for every member of our community, providing opportunities while protecting our environment.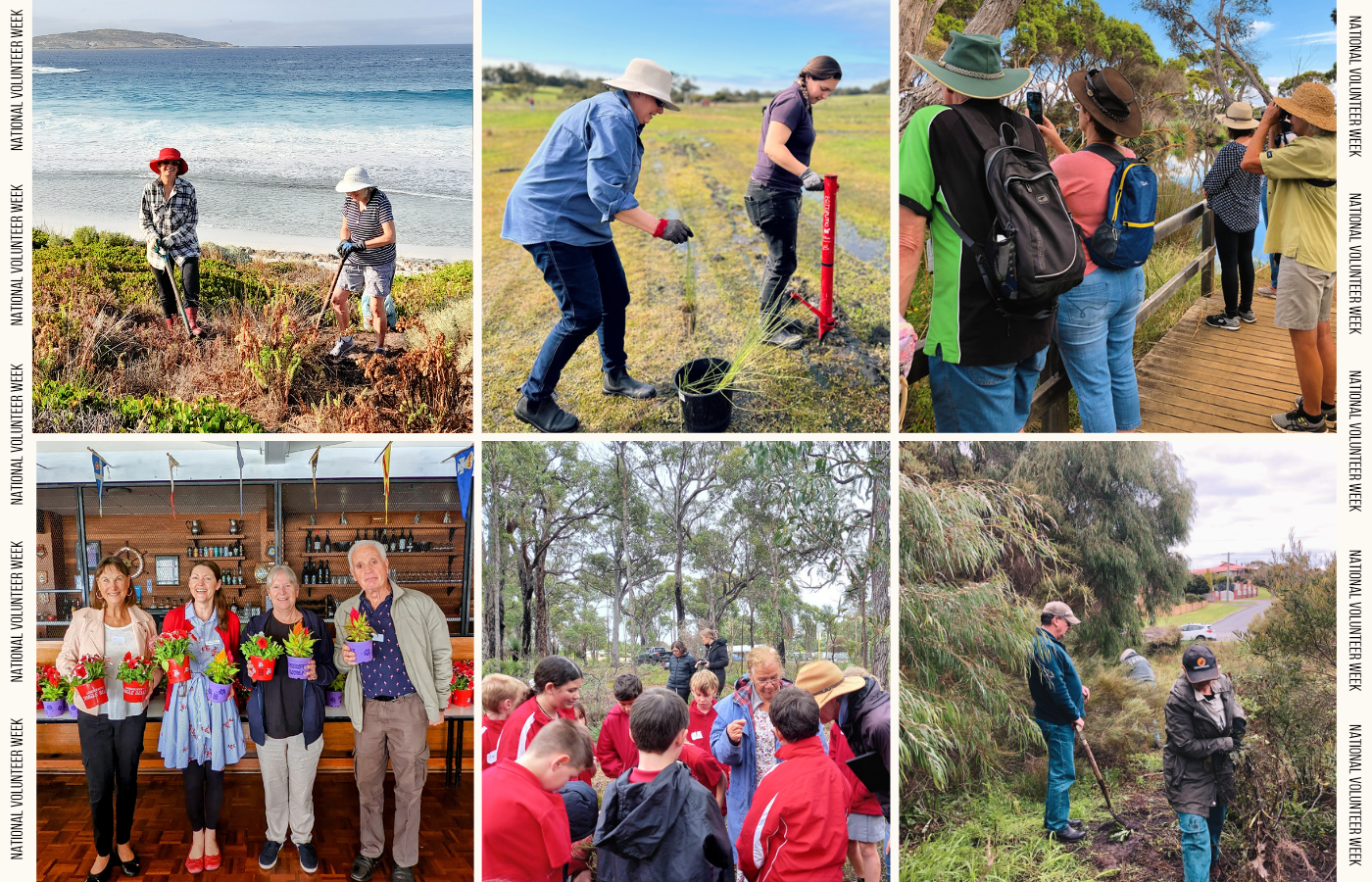 The South Coast Enviro-Experiences project, supported by Lotterywest, is creating community connections through environmental volunteering. To mark National Volunteer Week 2023, South Coast NRM is very excited to share a new short film, produced by Greenman Media.
If you'd like to know more about enviro volunteering, head over to our new online volunteer platform and register to find opportunities along the south coast that match your interests and availability. To enhance your experience, download the mobile MyImpact App suitable for both android and iOS so you can keep track of new opportunities as they become available.
Existing activities include weeding, revegetating, beach clean-ups, community gardening, as well as fauna monitoring; including Western ringtail possums, shorebirds, and Carnaby's black cockatoos, and assisting at events; including nature forums, beachcombing, waste to art activities. We want this platform to be a 'one stop shop' for anything to do with the environment across the south coast, so if you have an environmental activity that needs volunteers contact Laura (e) laurab@southcoastnrm.com.au so we can include them.
To find out more about South Coast Enviro-Experiences, visit our webpage or contact Catherine in Albany (e) catherinej@southcoastnrm.com.au, (m) 0421 437 525 and Jimena in Esperance (e) jimenarm@southcoastnrm.com.au (m) 0437 440 237.