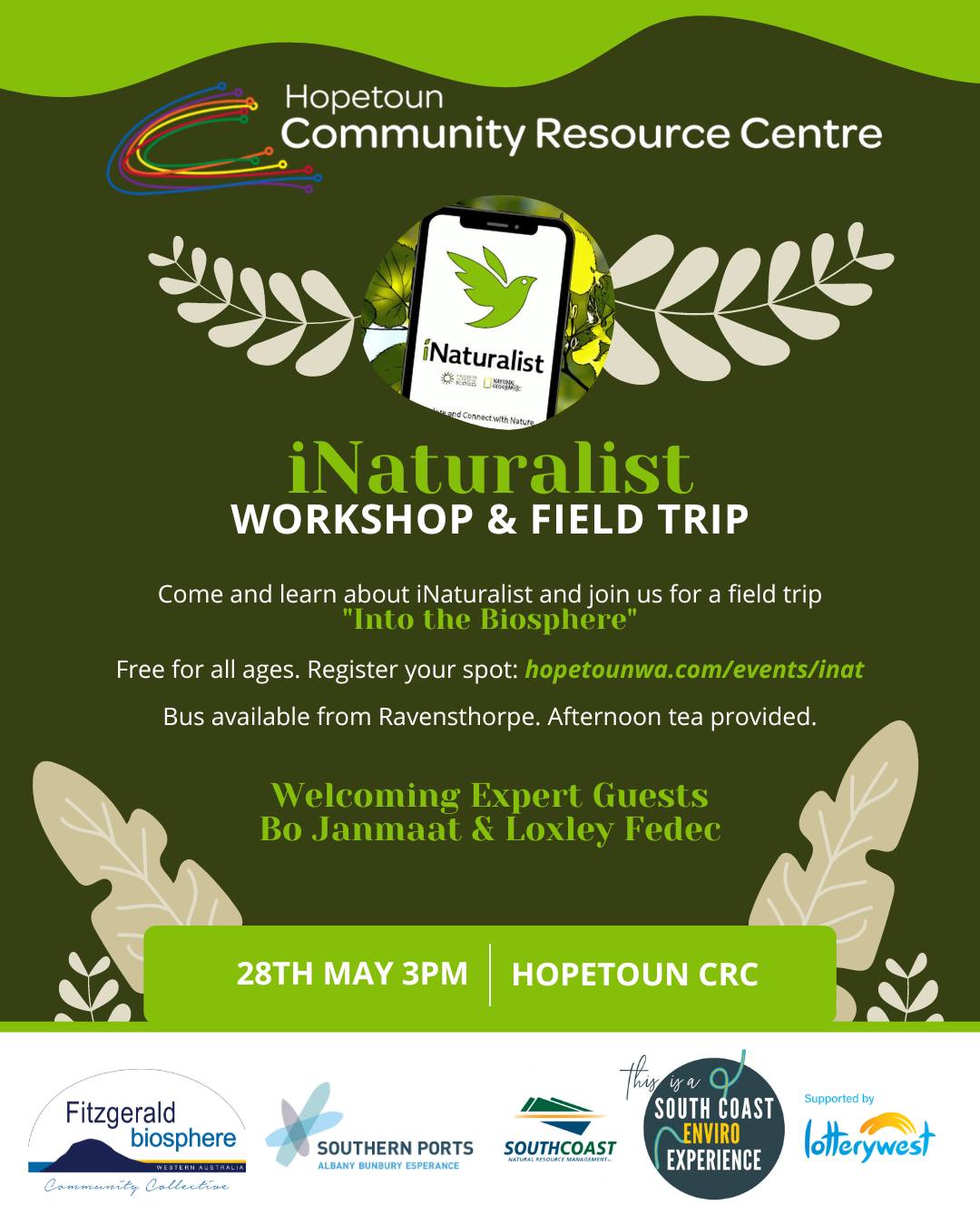 iNaturalist is an online platform that allows citizen scientists to engage with nature. People can upload observations of living things (animals, plants, fungi – anything living!) which get recorded and verified. The observations help to map our biodiversity and it's a great learning tool!
If you're keen to find out more, this Sunday 28th May two expert volunteers are hosting a workshop and field trip in Hopetoun – Bo Janmaat is a Licenced DBCA Fauna Trapper & Loxley Fedec is the "Bug Lady" from South Coast Threatened Invertebrates Group.
If you are passionate about conservation, the Fitzgerald Biosphere, enviro volunteering or citizen science, this is one of those opportunities not to be missed!
Head to: https://www.hopetounwa.com/events/inat for more information and to register.