South Coast NRM team members Johanna Tomlinson and Natalie Reeves recently met with Hon Simone McGurk MLA, Minister for Water, and our project partners Department of Water and Environmental Regulation, Oyster Harbour Catchment Group, and the City of Albany to showcase the work being done across the Oyster Harbour and Yakamia Creek catchments to improve the health of the Oyster Harbour.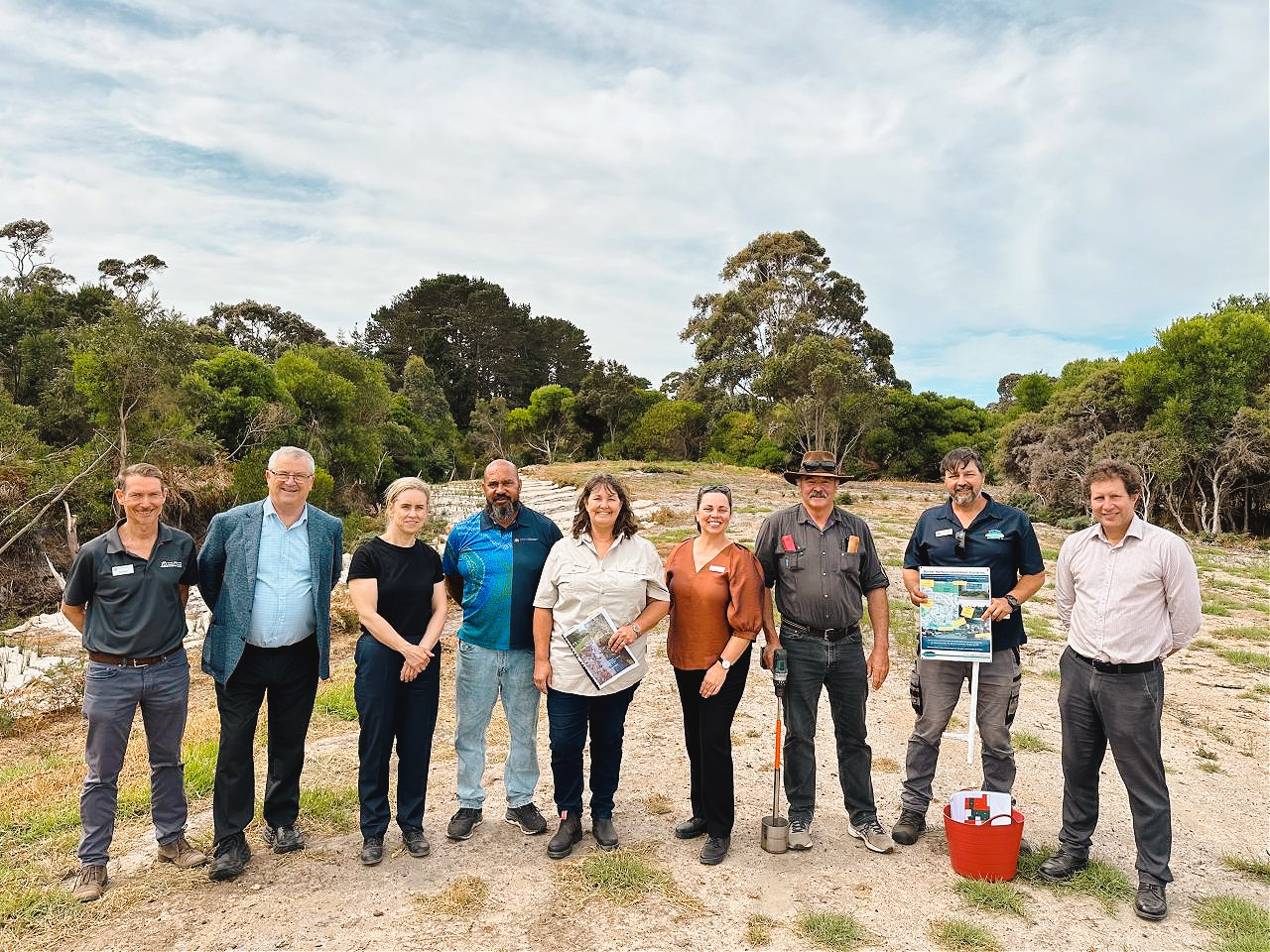 The improvement in environmental condition of the Oyster Harbour is globally significant and has been achieved through the actions of many across the catchment, including the regions farmers. Visit the Oyster Harbour Catchment Group website to find out more.
The work of South Coast NRM at the Yakamia Creek site has been supported by the Minderoo Foundation, Department of Water and Environmental Regulation and our own South Coast Environment Fund. We look forward to tackling more parts of the creek to improve the environmental, cultural and social amenity of this urban waterway.
Photo credit: Department of Water and Environmental Regulation