From the desk of Ray

,

Monitoring and Evaluation Coordinator,
On Friday, we were joined by members of Bush Heritage Australia and Fitzgerald Biosphere as we celebrated the life work of Angela Sanders. Angela's commitment to the South Coast NRM Healthy Environments Reference Group, the Fitz-Stirling region, and the Fitzgerald Biosphere has spanned an amazing 25 years.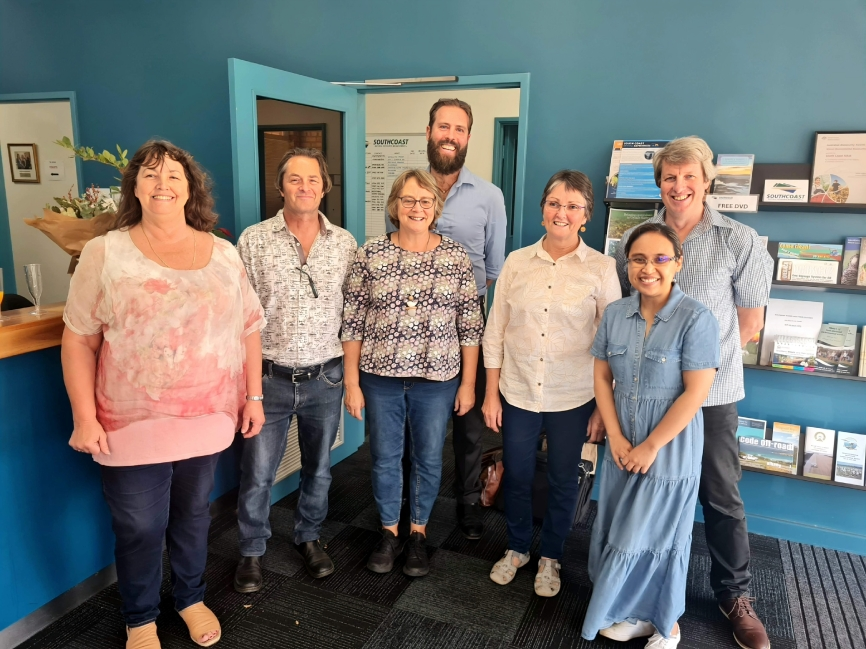 In that time, Angela has provided exceptional and extensive contributions to the South Coast region environs, and in the development, iterative reviews, and delivery of Southern Prospects; the South Coast Regional Natural Resource Management Strategy.
Since as early as 1996, Angela has continually been a part of planning teams, reference groups and technical advisory groups in providing sound technical environment knowledge and practice, in a contextual and supporting way. Throughout her time, Angela has always found the time to mentor and support individuals. These things Angela has done willingly, selflessly and with an energy that few could match, and has left a lasting legacy spanning several generations.
Angela's contributions over the years are of the greatest value and of the highest quality of service to others and the environment.
On behalf of everyone at South Coast NRM, we extend our sincerest best wishes to Angela in her retirement.