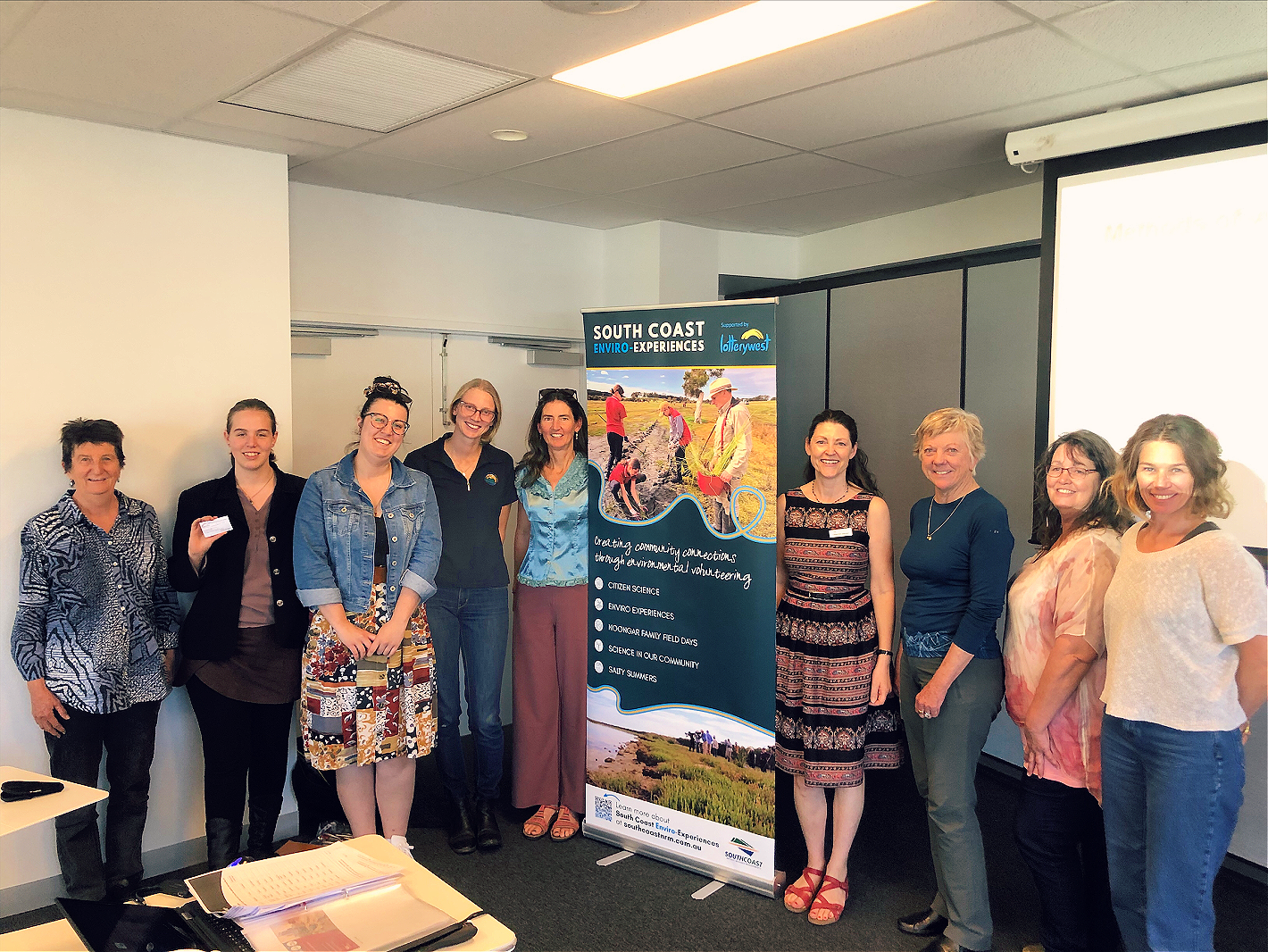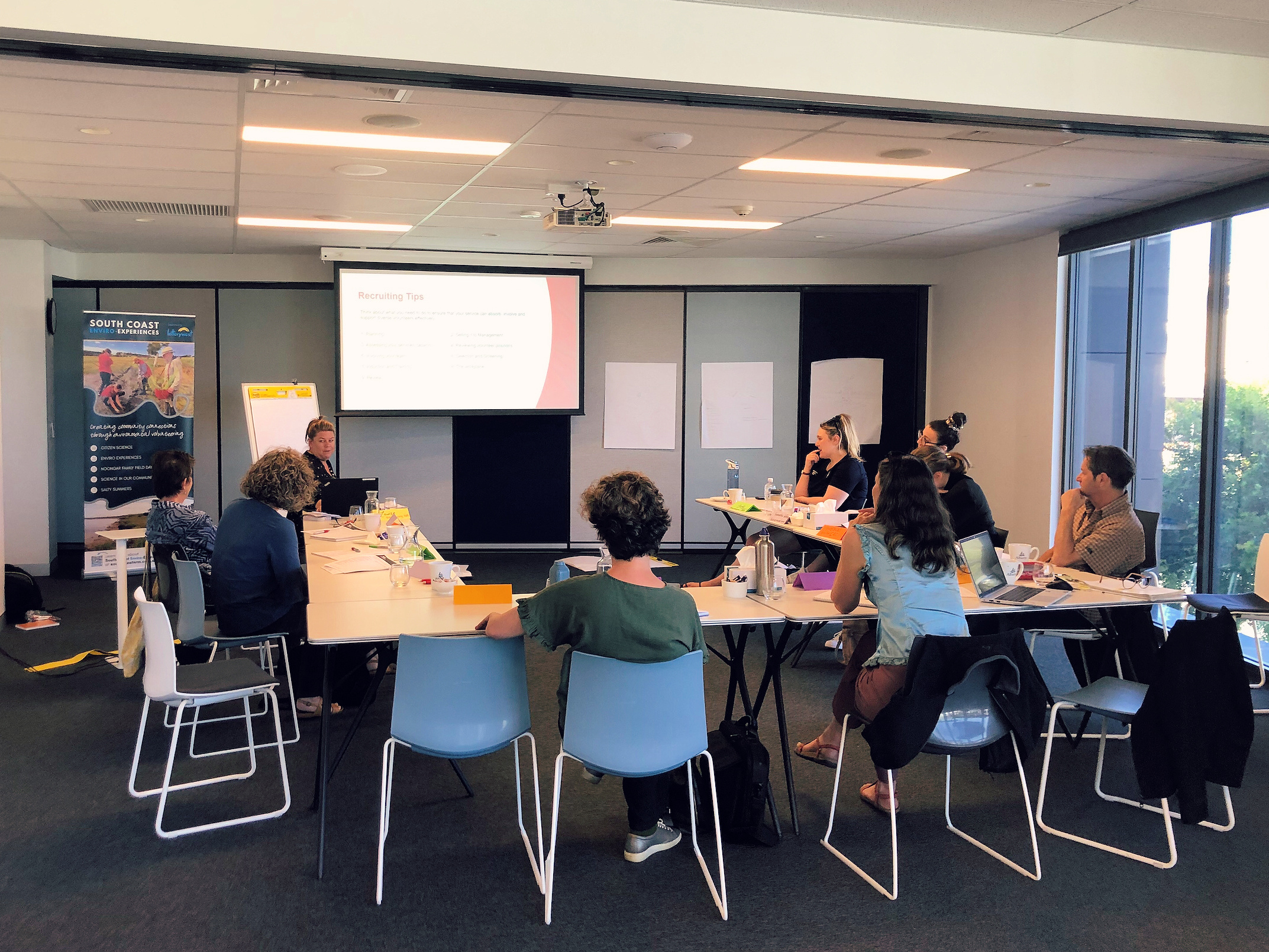 Last week our South Coast Enviro-Experiences project team Laura Bird and Catherine Johnston trained with our partners and community groups who manage volunteers across the region to create community connections through environmental volunteering.
Three Volunteer Management Workshops were developed in response to feedback from our environmental community groups, the top focus being on volunteer recruitment and burnout. These sessions were delivered by Louise Giles from Volunteering WA and form part of South Coast Enviro-Experiences supported by Lotterywest.
The workshops unpacked the key issues to volunteer management, attracting all demographics and understanding team dynamics. One of the big take home messages was – volunteers are changing, and we need to develop micro experiences that match our volunteers' interests, to attract the next generation of volunteers.
The next phase for South Coast Enviro-Experiences project will be piloting a web based platform to make the process easier to connect community enviro events with volunteers looking for an enviro-experience.