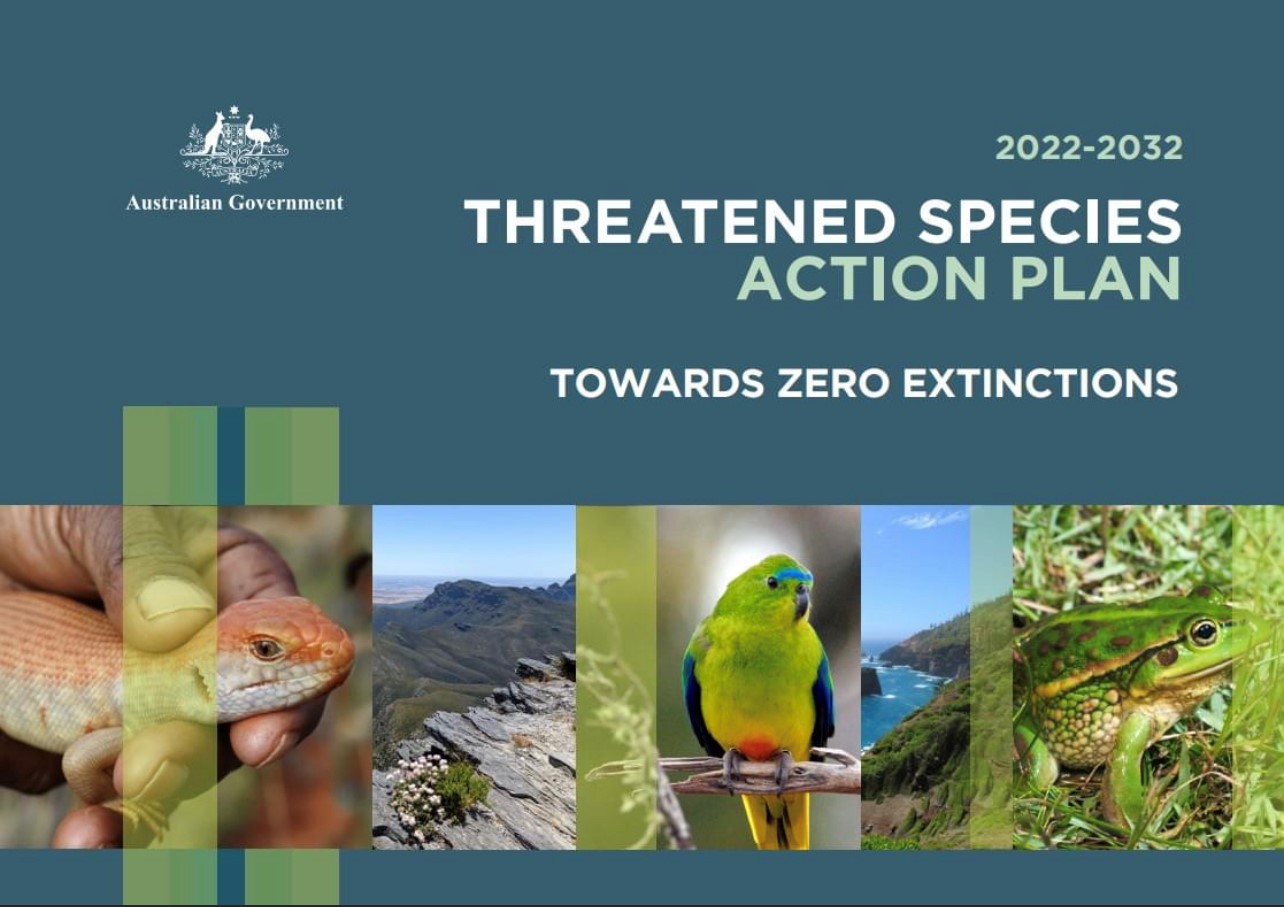 In an exciting pledge to Australia's threatened flora and fauna species, the Threatened Species Commissioner recently announced the release of an Action Plan to drive conservation and recovery.
The Action Plan builds on the 2021-2026 plan which was developed using robust scientific analysis and public consultation to provide a strong foundation with new focus areas to reflect increased ambition and respond to some of the challenges identified in the 2021 State of the Environment Report. These new additions include –
1.   An objective to prevent new extinctions
2.   An additional 10 threatened species that are at imminent risk of extinction added to the 100 priority species list.
3.   14 new priority places announced in addition to six islands.
4.   Commitment to protect and conserve more than 30% of Australia's land mass
5.   Increased participation of First Nations Peoples in the management and recovery of threatened species and threatened ecological communities.
6.   Contemporary fit for purpose conservation planning approaches.
Importantly for the south coast, the Fitz-Stirling has been identified as one of 20 Priority Places within Australia! Twenty priority places will be the focus for targeted actions over 5 years from 2022 to 2027, contributing to the Action Plan's objective of the condition improving for all priority places.
You can find the full action plan here.