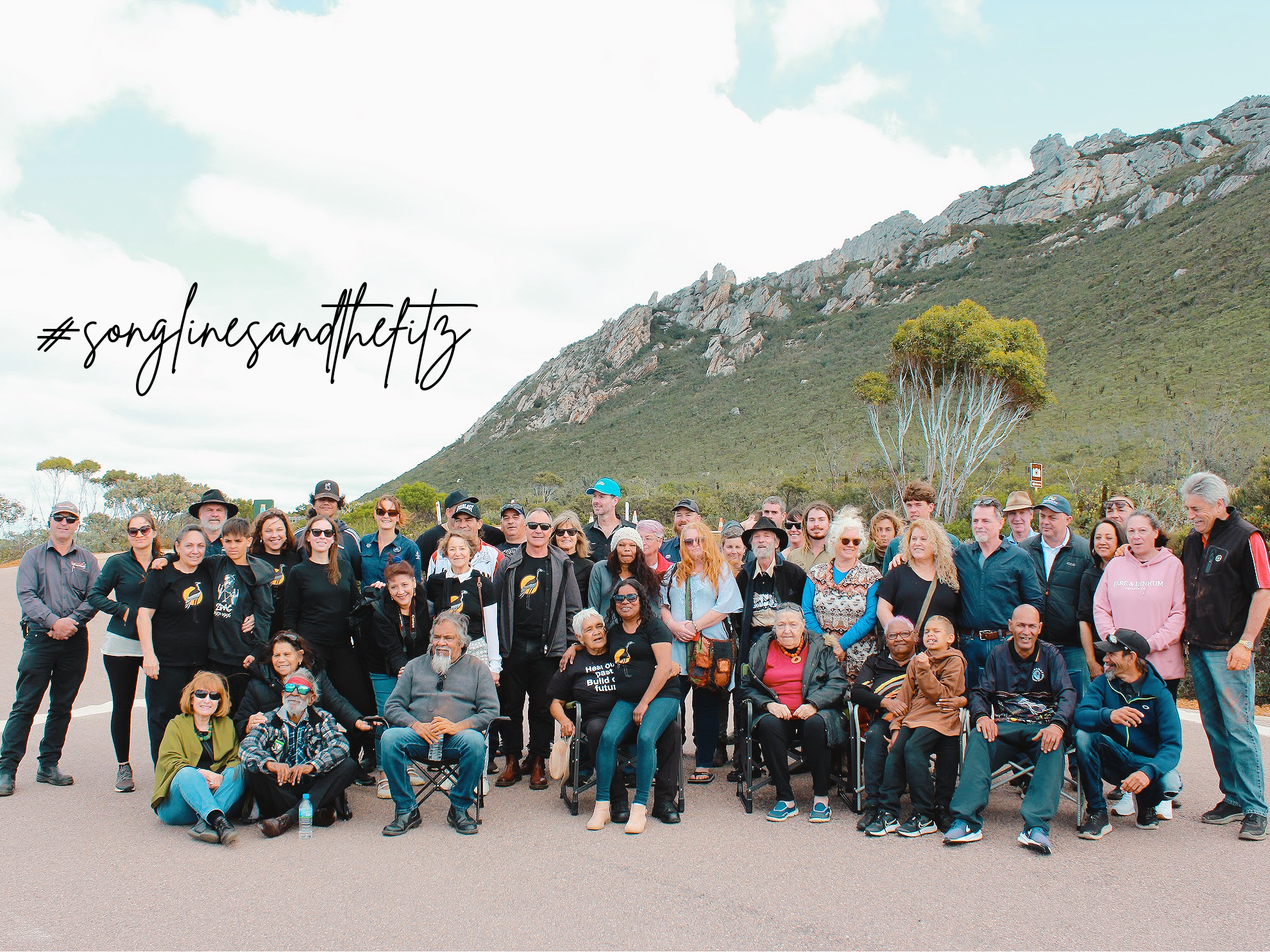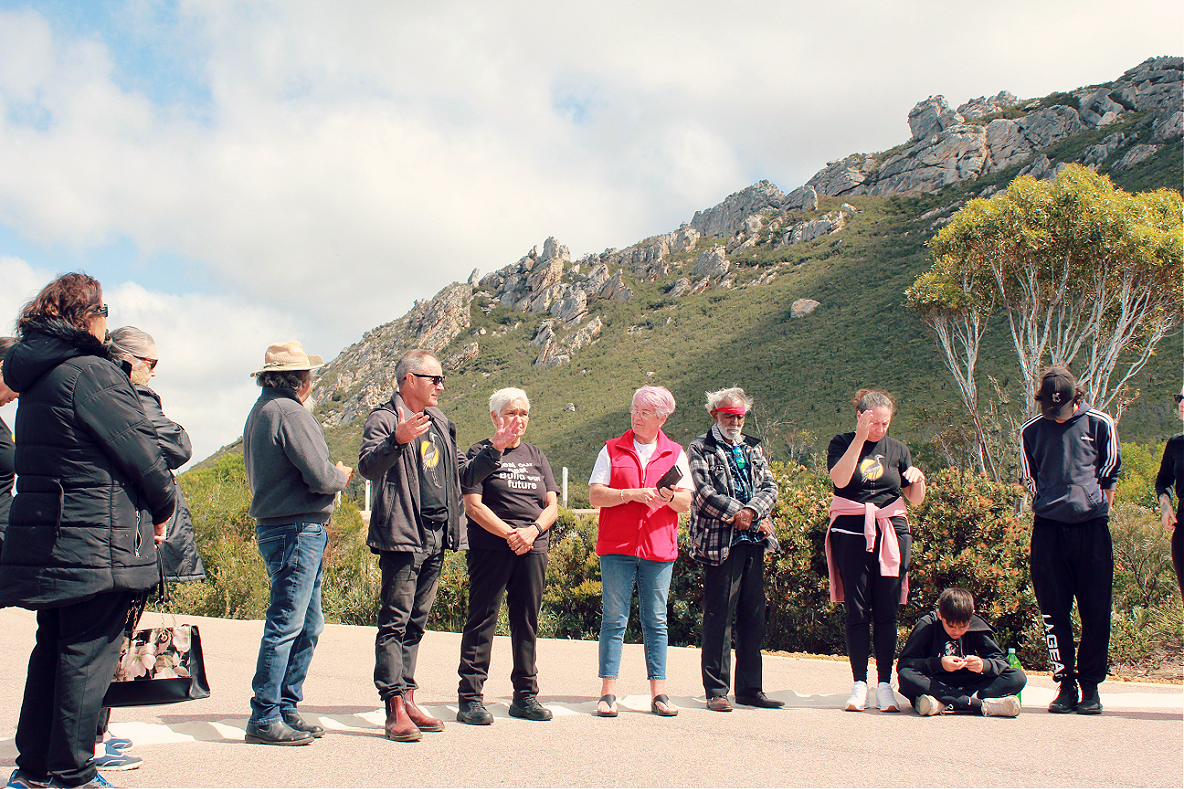 South Coast Natural Resource Management congratulates Wirlomin Noongar Language and Stories on the moving and highly successful Songlines and the Fitz presentation delivered in Hopetoun as part of the Ravensthorpe Wildflower Show.  The Songlines and the Fitz presentation wove together language, maps, film, and song to tell the hitherto untold story of the Fitzgerald region through the eyes, the lives and the history of Wirlomin people. 
The Fitzgerald region is at once widely known for its remarkable and now highly vulnerable biodiversity yet infamous also for the brutal impacts of a colonial history that sanctioned suppression of Noongar custodianship. In a remarkable multimedia presentation, the Wirlomin group set out to revisit, reread, and recast this history through an invitation to engage with Wirlomin people and explore land management possibilities opened by a deeper and more visionary understanding of Country. 
On the day the audience was moved by the remarkable resilience of the Wirlomin people who have worked for some years to reconnect the community with dispersed and fragmented language, sites and cultural artifacts.  The audience was further taken by the sheer generosity on offer as attendees were asked to envision and embrace a shared future where culture, cultural connections and a sacred geography could again 'bloom and blossom' in apparently hostile circumstances.  An invitation to see and be in the landscape with Wirlomin people as the Fitzgerald region is managed into the future was deeply appreciated and supported by the audience. The overwhelmingly positive audience reaction to what was a very moving presentation indicates a clear readiness to tackle historical realities and a hunger to learn from and work with Wirlomin people in managing this beautiful landscape differently in the future. 
Songlines and the Fitz was proudly presented by Wirlomin Noongar Language and Stories in partnership with South Coast NRM, and proudly supported by Lotterywest as part of the Restoring Noongar Boodja Project.