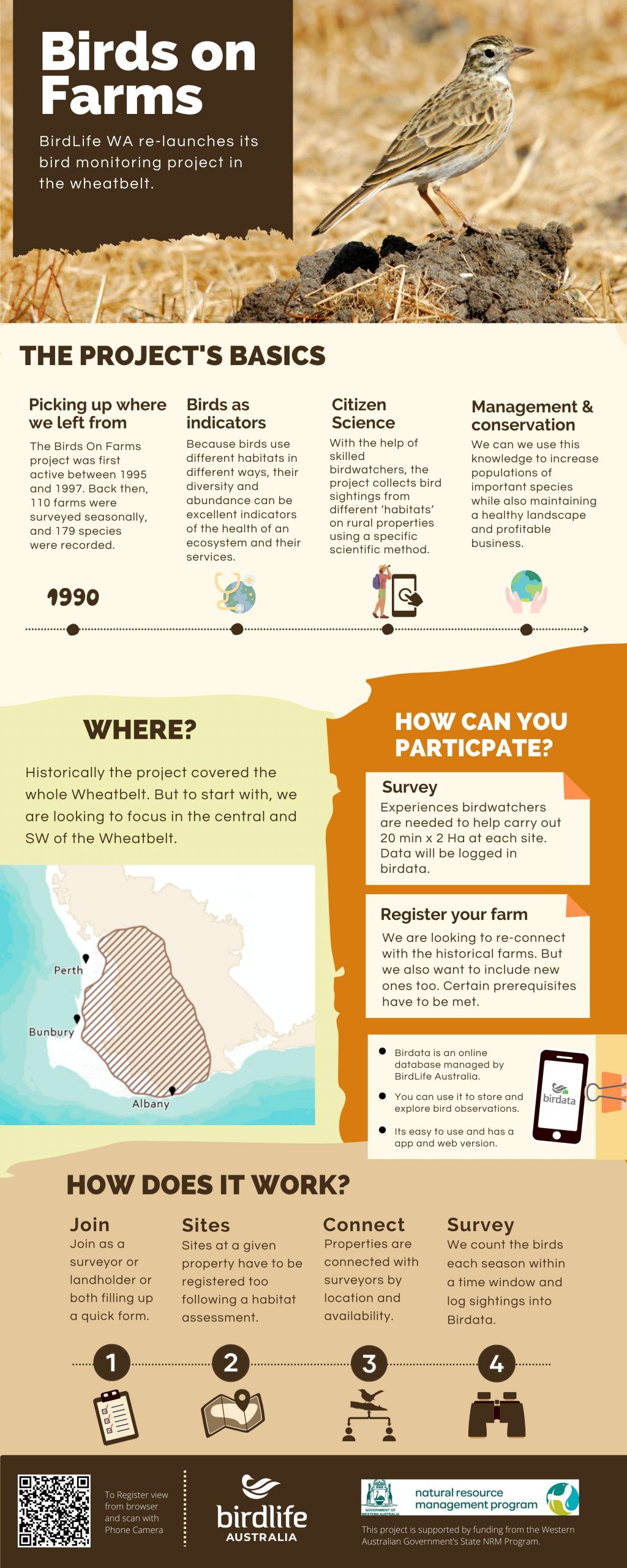 We are very excited to announce that BirdLife Western Australia is officially relaunching the Birds on Farms project in WA after 25 years!
The Birds on Farms Project is a targeted citizen science monitoring program for farmers and other rural landholders, scientists, bird-lovers and the general public. The program aims to learn more about bird distribution, population health and habitat use on private rural properties – and to use this information in woodland bird conservation and protection.
It is the perfect chance to connect with nature and people, especially those that became stewards of the land and the birds that live in it. Landholders and birdwatchers within this region are welcome and encouraged to participate.
Start by filling out this form if you are interested to participate! https://forms.office.com/r/hzKk2mAPni