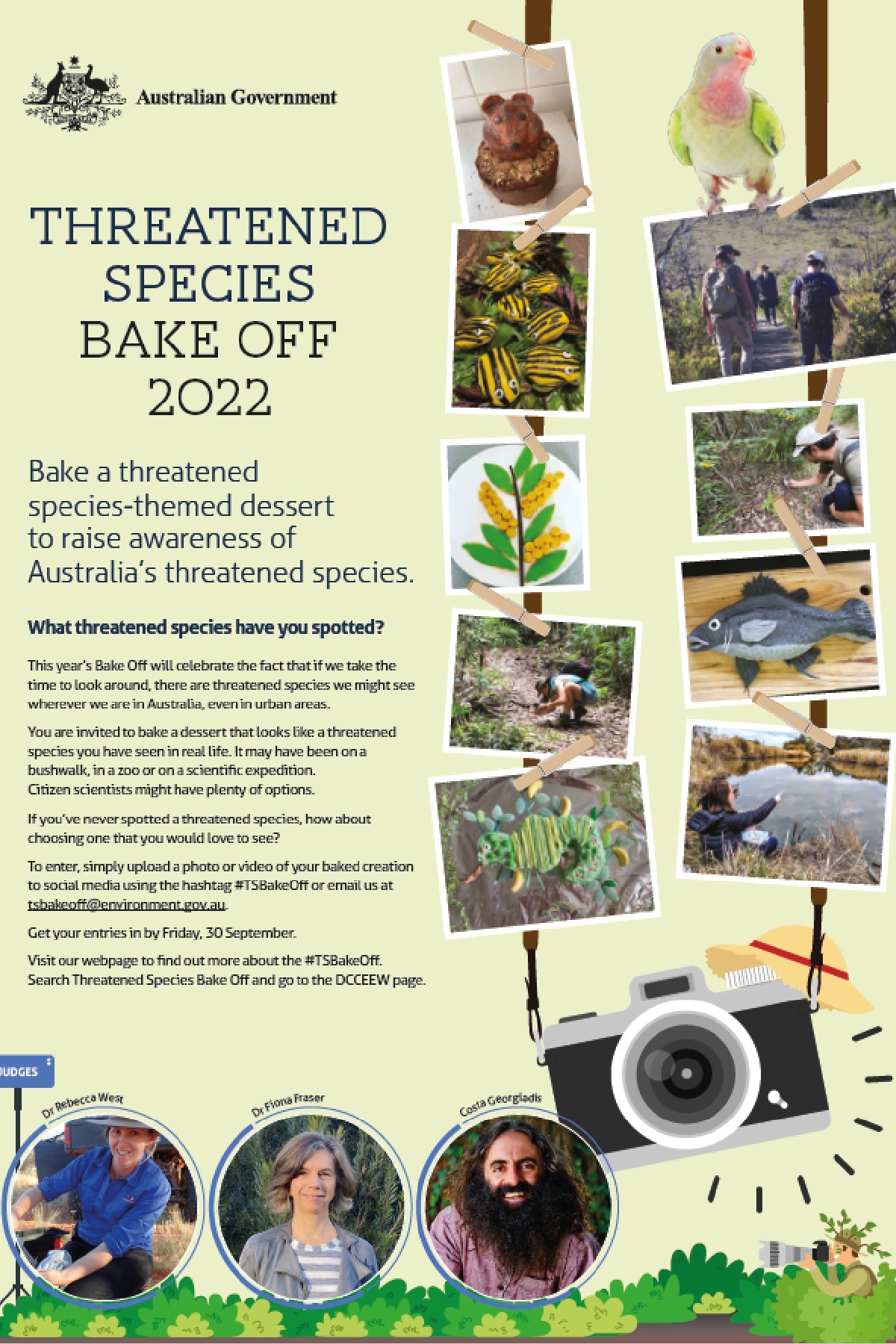 If you love cooking up a storm as much as you love Australia's iconic threatened species we have just the event for you. Our Threatened Species Commissioner has launched the annual Threatened Species Bake Off and to take part you just need to bake a dessert that looks like a threatened species you have seen in real life, or one you would love to see – easy right!
Here at South Coast NRM, we are up for the challenge. Our Regional Ecologists have been busy in the kitchen and we've been feasting on their practice entries. Stay tuned for some sneak peeks of  their final masterpieces, and be sure to share yours with us as together we raise awareness of Australia's threatened species.
Head to the Department of Climate Change, Energy, the Environment and Water to find out more.