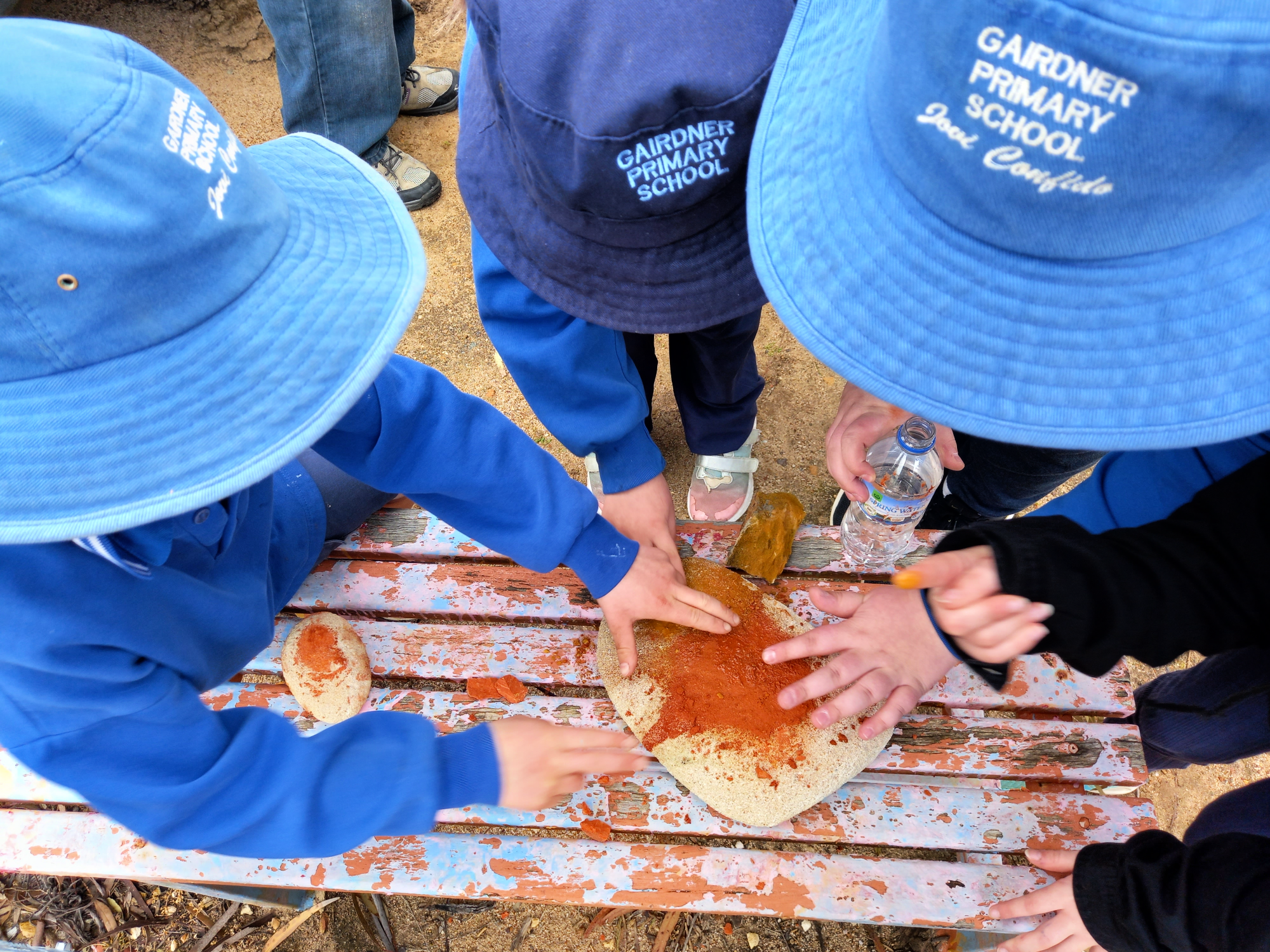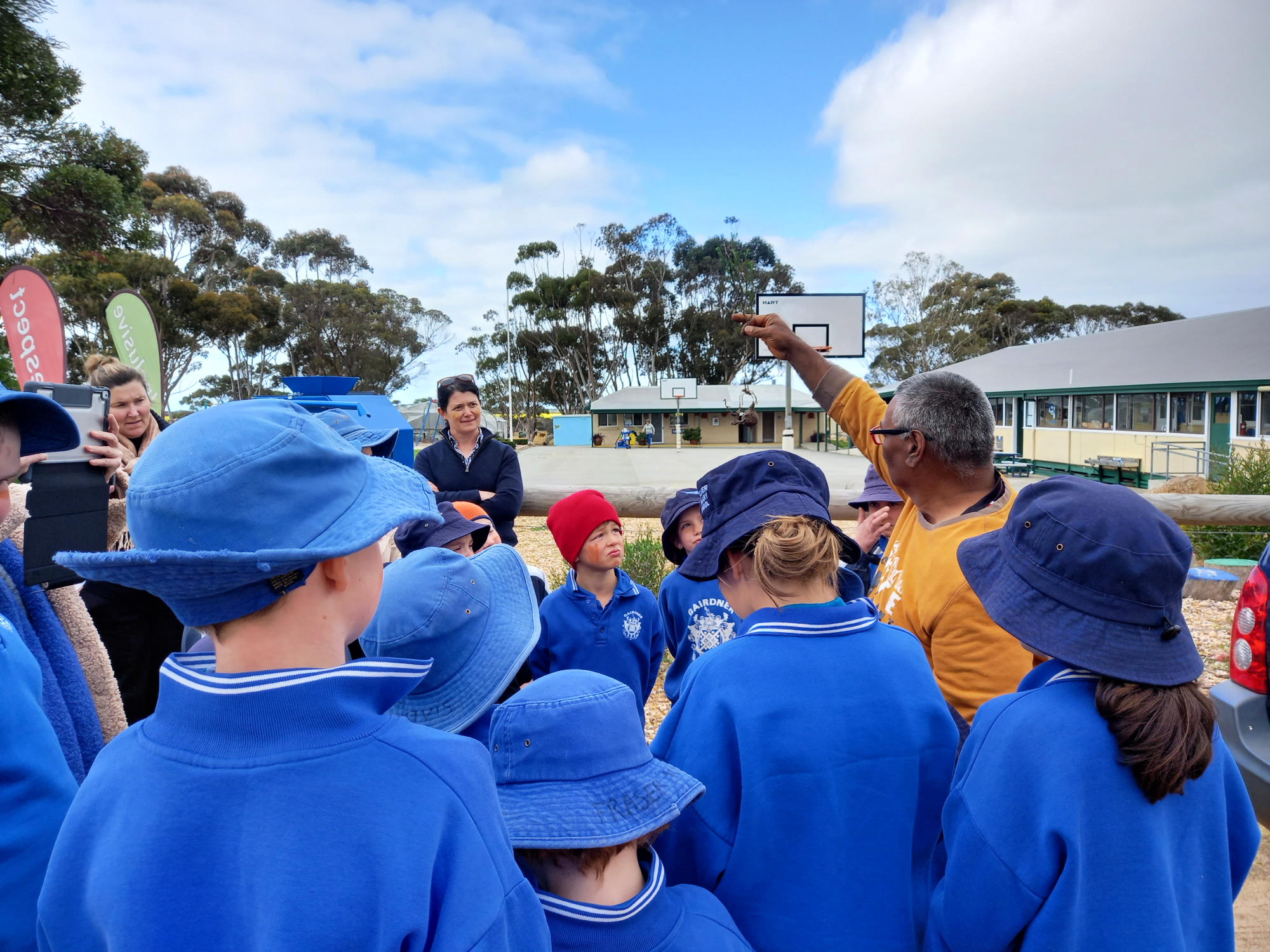 South Coast NRM and Fitzgerald Biosphere Group recently supported a Cultural awareness and Landcare session at Gairdner Primary School through the Noongar Kaartdijin (knowledge) program.
Kimberley Gray, a Noongar educator from Bremer Bay came along to share insights into bush foods and Dreaming stories with eager Gairdner students who were very quick to learn Noongar words.
It was a privilege to hear Kimberley's stories of growing up in the area and Noongar values of Caring for Country shared with both humour and respect.  
Maddy Wylie from the Fitzgerald Biosphere Group joined in with stories of Landcare in the area and joined the students and teachers on a walk in bushland next to the school lead by Kimberley. 
Before heading off on their bushwalk, Kim showed the students ochre used for painting which the students enthusiastically mixed up and painted on their faces.
Gairdner school is fortunate to have "youlk", a native potato, growing near the school which Kimberley had collected for the students to taste and to plant in their bushland. The Gairdner Primary School will continue to grow their learning of Noongar Culture and bush foods with Kimberley planning to return to the school throughout the year.
The Noongar Kaartdijin (knowledge) program is supported by funding from the Western Australia's State Natural Resource Management Program WA and Commonwealth Bank to extend In-school Cultural awareness throughout the region.
For more information contact Natalie Reeves, Noongar Kaartdijin Project Officer on natalier@southcoastnrm.com.au