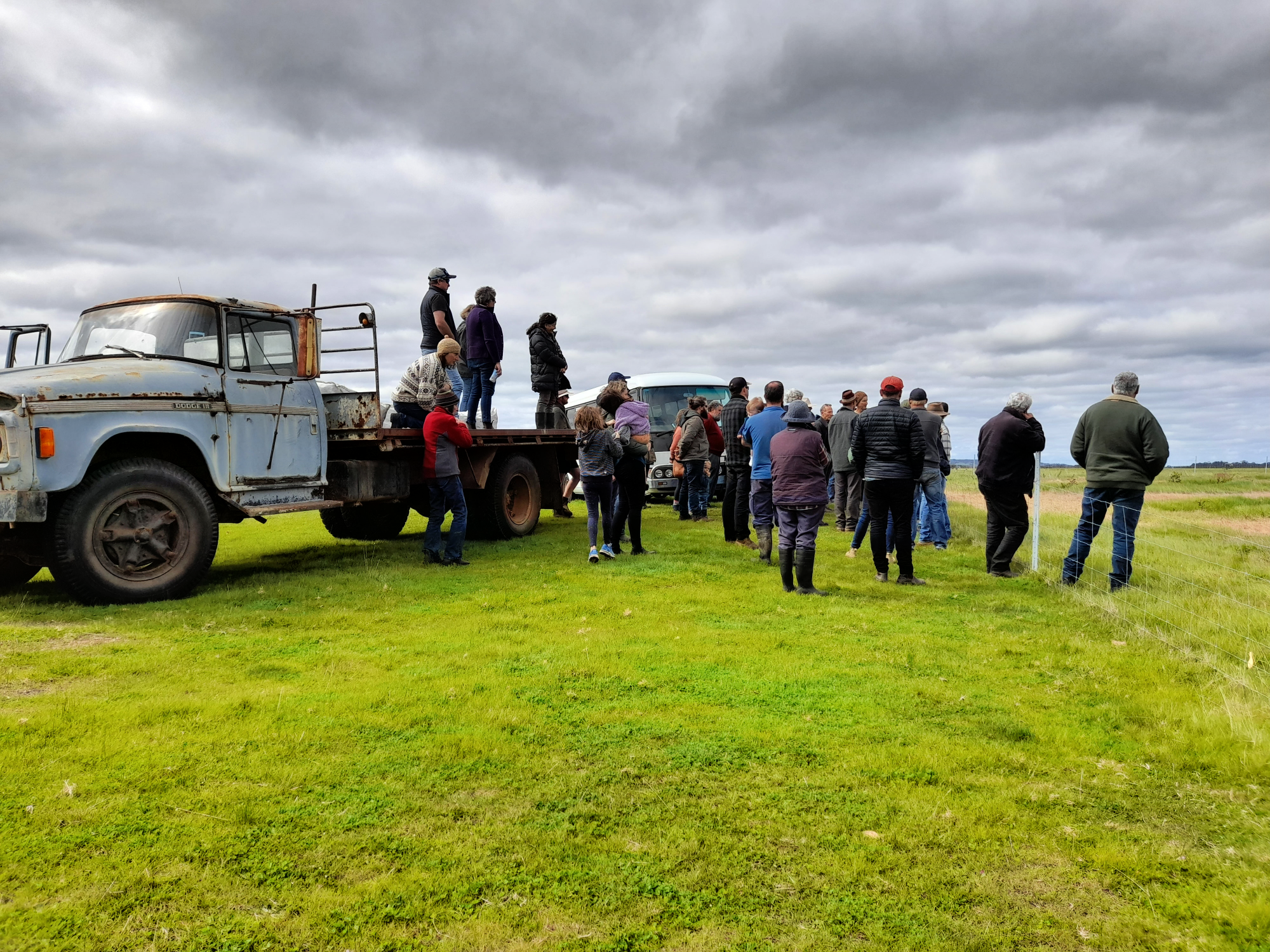 Recently, RegenWA hosted a 'Biological Farming Systems Field Day' at local Mettler farmer Richard Davy's property. With over sixty attendees eager to observe and learn, Richard demonstrated how he has increased his production capacity and restored biodiversity through his biological approach to farming.
South Coast NRM's Regional Agriculture Landcare Facilitator, Letisha Newman, joined the inspiring field tour and took part in discussions held over the day – her smile says it all!
Richard Davy's long-term commitment to improving soil health was rewarded in 2020 when he was announced South Coast Soil Health Champion. Discover more about Richard's farming operation and his biological farming systems in this short film.