THREATENED SPECIES EVENING AND ART EXHIBITION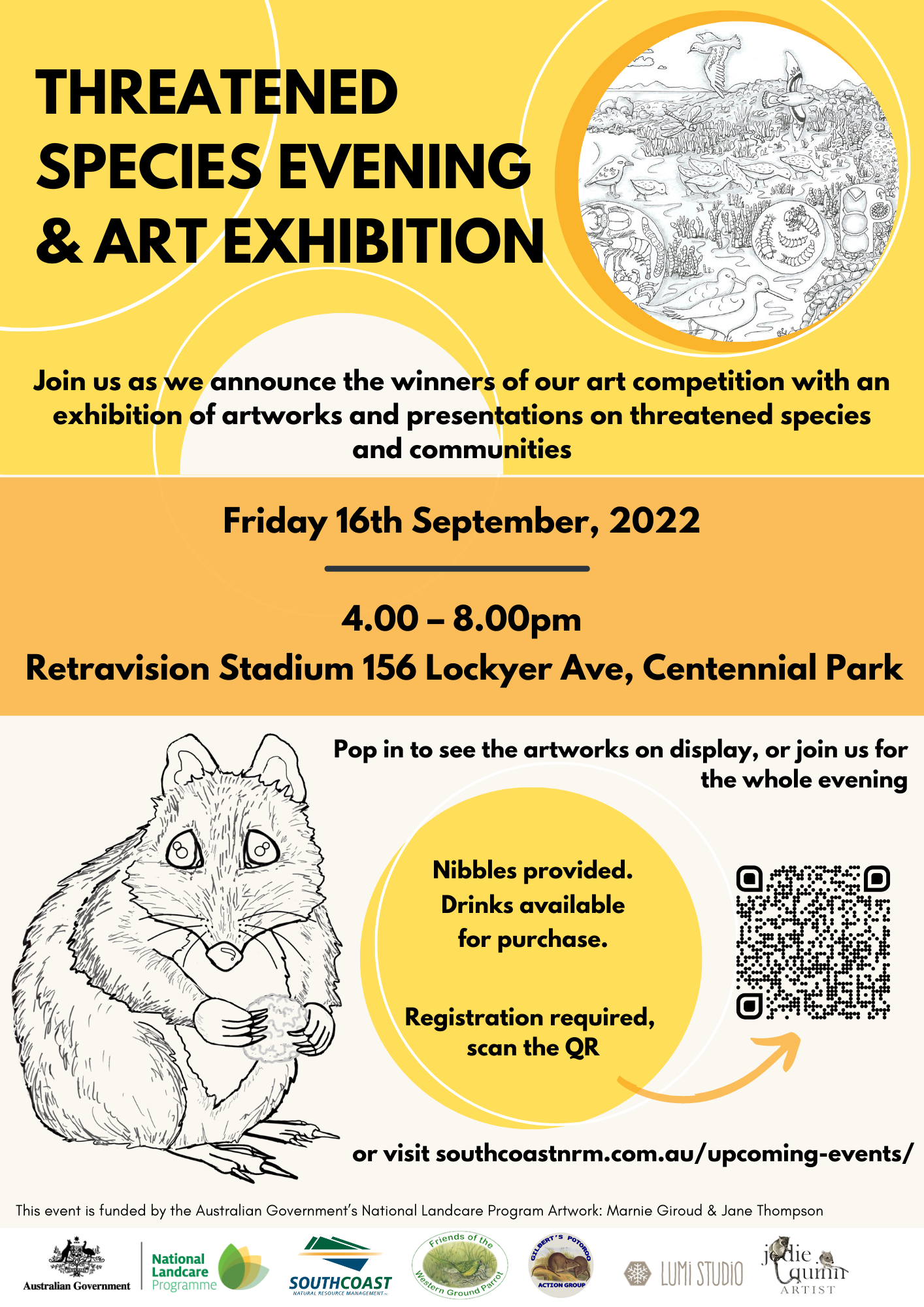 Wow, what an amazing response to our Threatened Species Artwork Competition! We can't thank you enough for taking part, and helping to spread awareness of our iconic species'. Now it's time to showcase all the artistic talent!
Please join us for a Threatened Species Evening and Art Exhibition, as we announce the winners of our recent art competition with an exhibition of artworks and presentations on threatened species & ecological communities.