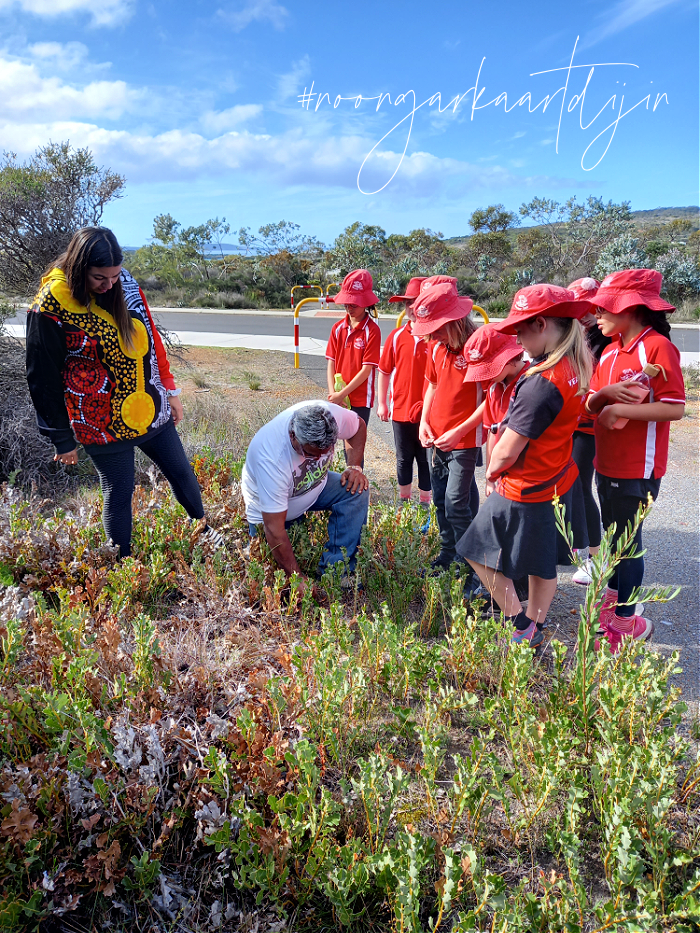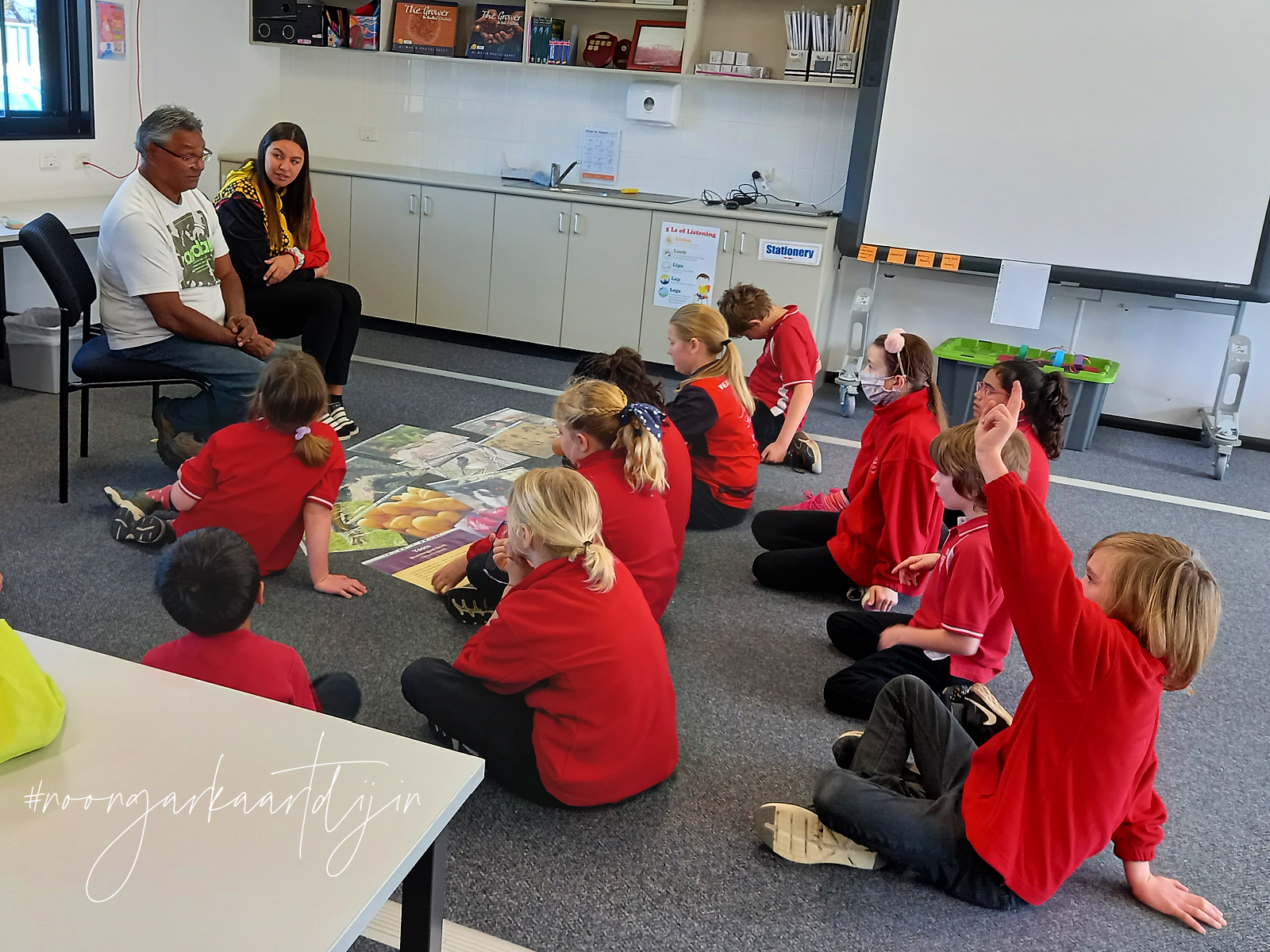 South Coast NRM recently supported a Cultural awareness session at Bremer Bay Primary School through the Noongar Kaartdijin (Knowledge) program.
Kimberley Gray, a Noongar educator living in Bremer Bay, along with his daughter Jessica, shared local Noongar bush food knowledge and language with  enthusiastic Bremer Bay students.
With engaging humour and a broad view of Caring for Country, Kim encouraged students to look after the ocean, beaches and land. This included stories of bush and sea ecology with Kim sharing a short film "White Children, Black Mothers" with which he has been involved featuring a new-born white whale at Point Ann.
Students and staff had the opportunity to learn more about First Australians' culture, totems, and survival. Kim emphasised snake awareness with all the students and the importance of listening while walking in the bush.
Kim guided the students through an interactive bushland excursion near the school, safely and eagerly experiencing local bush tucker foods. A great event enjoyed by all and hoping that Kim will return to share more with the students.
The Noongar Kaartdijin (knowledge) program is supported by funding from the State Natural Resource Management Program WA and Commonwealth Bank to extend in-school Cultural awareness throughout the region. For more information contact Natalie Reeves, Noongar Kaartdijin Project Officer (e) natalier@southcoastnrm.com.au