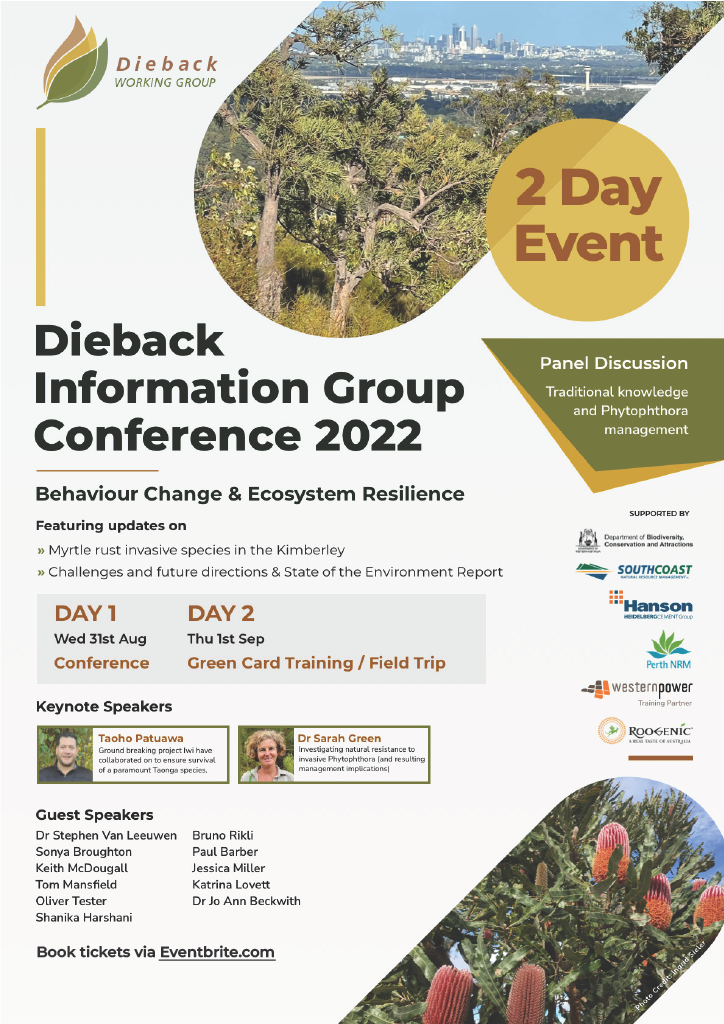 The annual Dieback Information Group (DIG) conference will be kicking off on the 31st August. DIG brings together the latest in scientific knowledge, best land management practices and industry innovation.
This year will provide a focus on behaviour change and ecosystem resilience, and there will be opportunities for networking, Green Card Training, and to take part in field trips.
This conference is an excellent opportunity for people from a wide range of sectors working in the biosecurity space to come together and share new science, tools, communication strategies and experiences in the management of Phytophthora Dieback and other closely related biosecurity concerns.
The first of the two days (August 31st) is the conference, with the second day (September 1st) consisting of Green Card Training conducted in the training room at DBCA Mundaring, followed by field trips of research sites.
Tickets available now, so don't miss out! Visit the DIG Conference website to secure your place.
For questions and queries about DIG, please contact project.officer@dwg.org.au