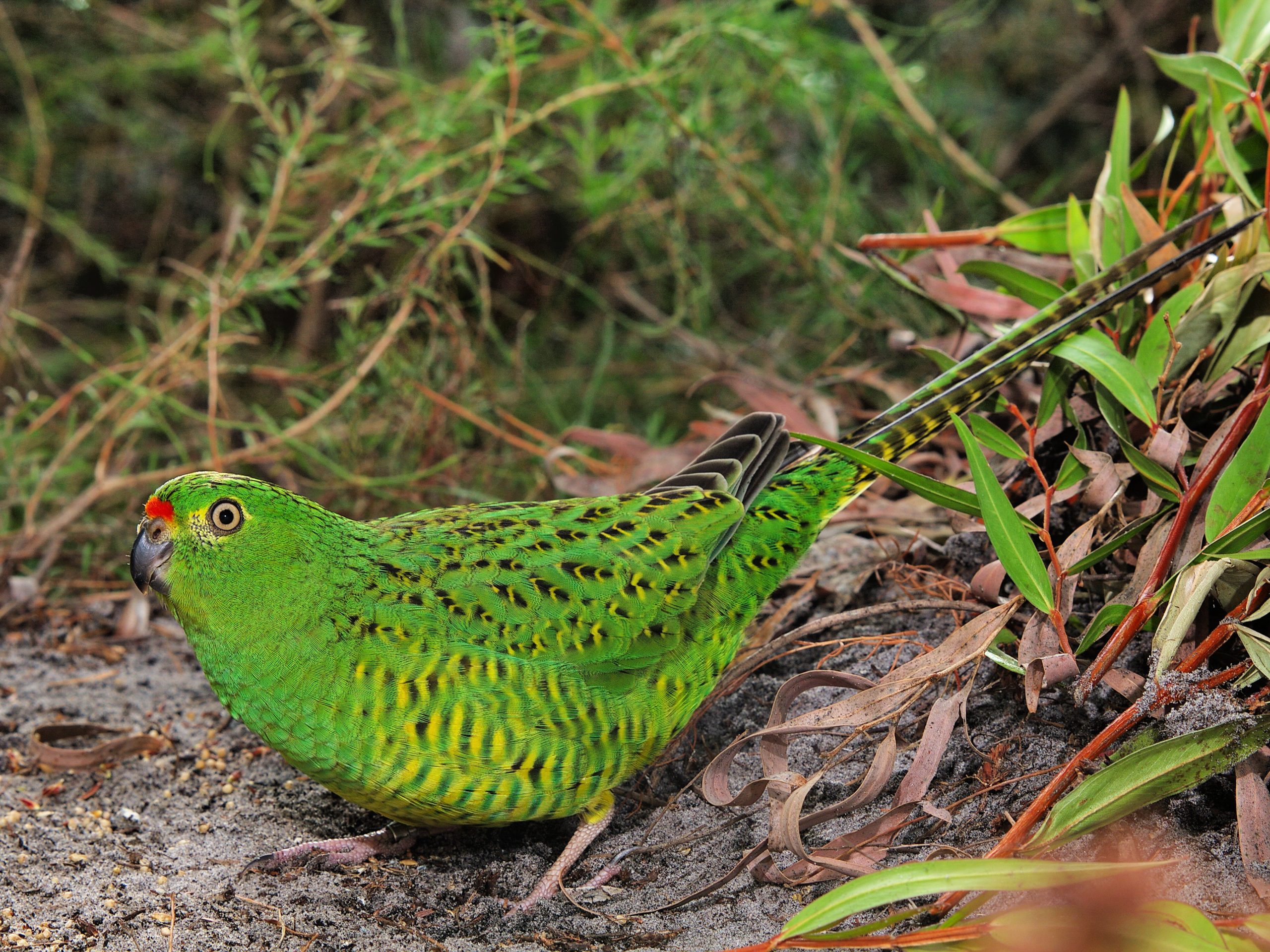 How awesome is this? A second successful south coast translocation of one of WA's rarest birds – the threatened Western Ground Parrot, known as 'kyloring' by the Noongar Aboriginal peoples. Seven Western Ground Parrots have been successfully released by the Department of Biodiversity and Conservation (DBCA) at a remote site east of Albany. They join seven birds previously released at the site in Autumn 2021, with DBCA researchers hoping to establish a second wild population to help safeguard the critically endangered species from threats such as bushfires, and feral cats and foxes.
South Coast NRM are very proud to be playing our part in this important work. Through the National Landcare Program, our threatened species project will be supporting feral animal control and fauna surveying to assist in the successful translocation.
Congratulations to Parks and Wildlife Service, WA on their coordination and leadership in this amazing work and well done to BirdLife Australia, Friends of the Western Ground Parrot and Perth Zoo. Collaboration at its best – benefiting the region and its species.
This work is jointly funded by DBCA, BirdLife Australia, Friends of the Western Ground Parrot and the Australian Government's National Landcare Program.
For more information about Threatened Ecological Communities, please contact the South Coast NRM Regional Ecologist at (e): ecologist@southcoastnrm.com.au or (p): 9845 8537