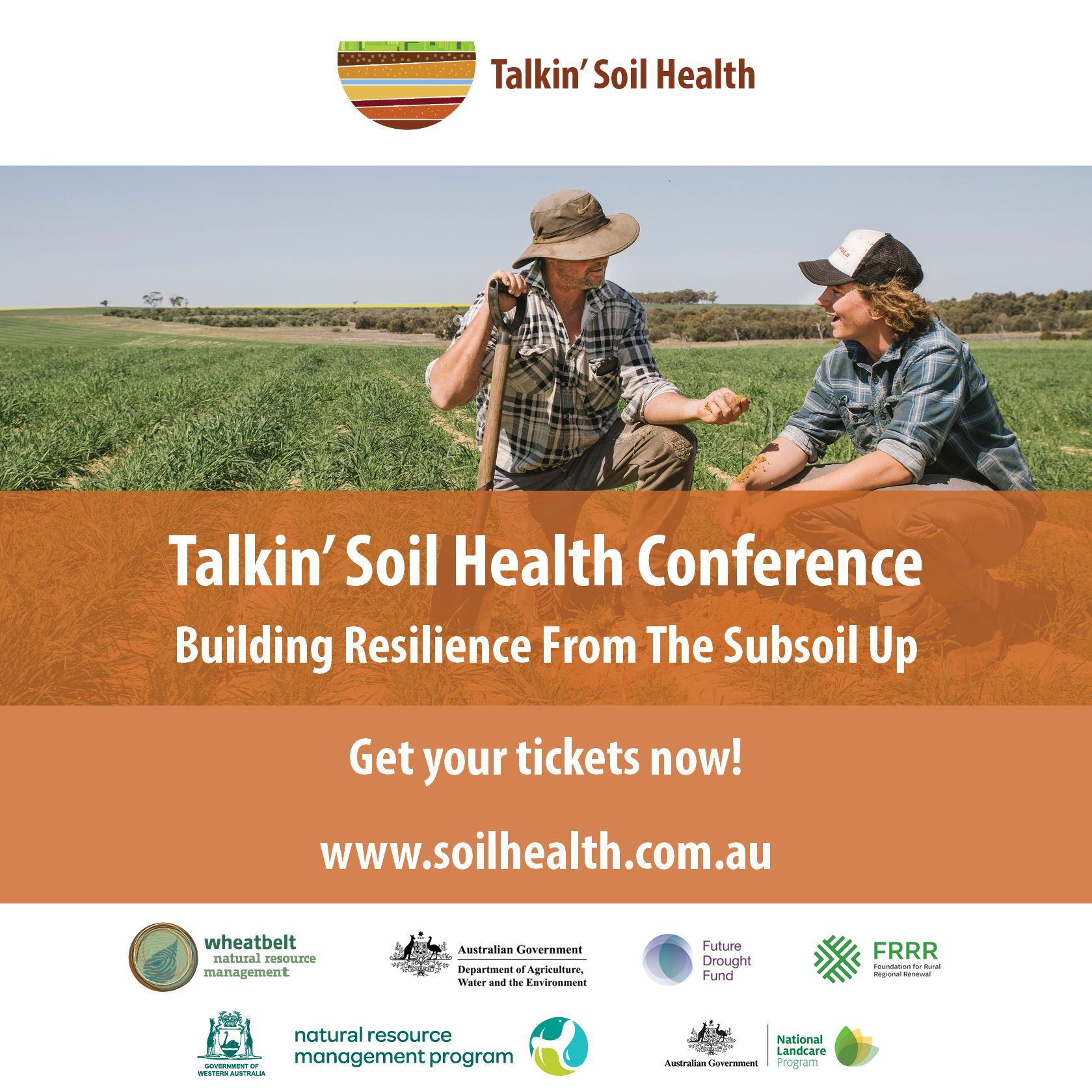 One of Australia's largest and most reputable soil health conferences, Talkin' Soil Health, is returning to York on Thursday, 11 August.
The conference will be jam-packed with national and local speakers and presenters from DPIRD, UWA, CSIRO, Soil CRC and local farmers. The event is hosted by Wheatbelt NRM, with the theme, "Building Resilience from the Subsoil Up" and will bring together farmers, researchers and industry professionals to provide practical tools and advice that farmers can use to build resilient soils. 
Plus, join us in the evening for a cocktail dinner and the announcement of our Soil Health Champions!  
Reserve your tickets or find out more here: https://www.soilhealth.com.au/
This project is supported by funding from the Foundation for Rural & Regional Renewal (FRRR), the State Natural Resource Management Project and Australian Government's National Landcare Program.