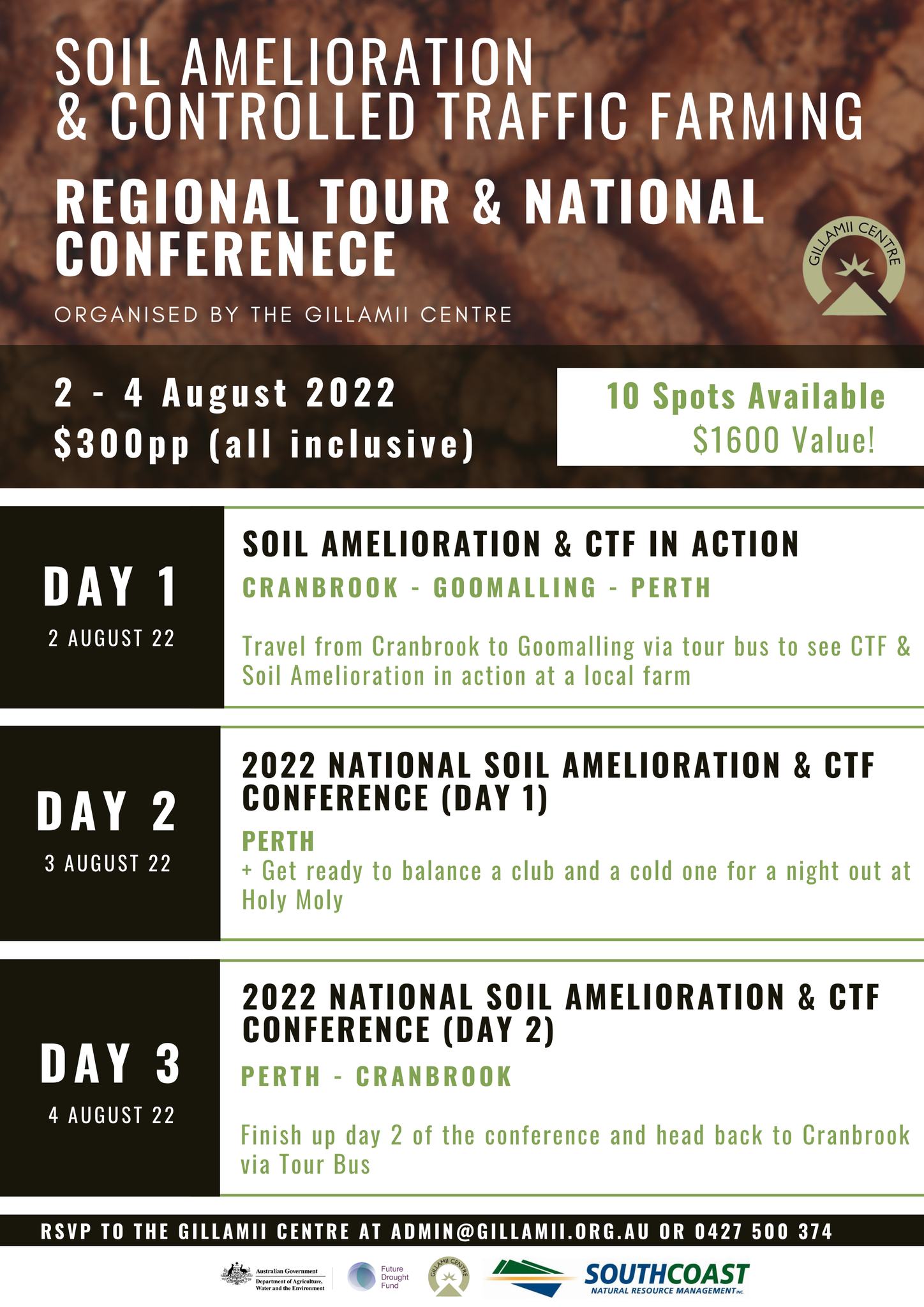 There are just a few places left on this exciting regional tour and National conference for soil amelioration and controlled traffic farming!
Contact Gillamii (e) admin@gillamii.org.au for registration information 
The last decade has seen an upsurge in soil amelioration across Australia especially where soil constraints are greatest. Western Australia has some of the most ancient eroded soils globally and has constraints such as Acidity, Non Wetting and Compaction to name a few.
A great opportunity to look at amelioration in action followed by a jam packed program at the Wantfa National Soil Amelioration and CTF Conference, including some great networking events. Conference Program: https://www.wantfaconferences.com.au/topics/
South Coast NRM are very proud to be partnering with Gillamii and Ravensthorpe Agricultural Initiative Network. This project received funding from the Australian Government's Future Drought Fund.