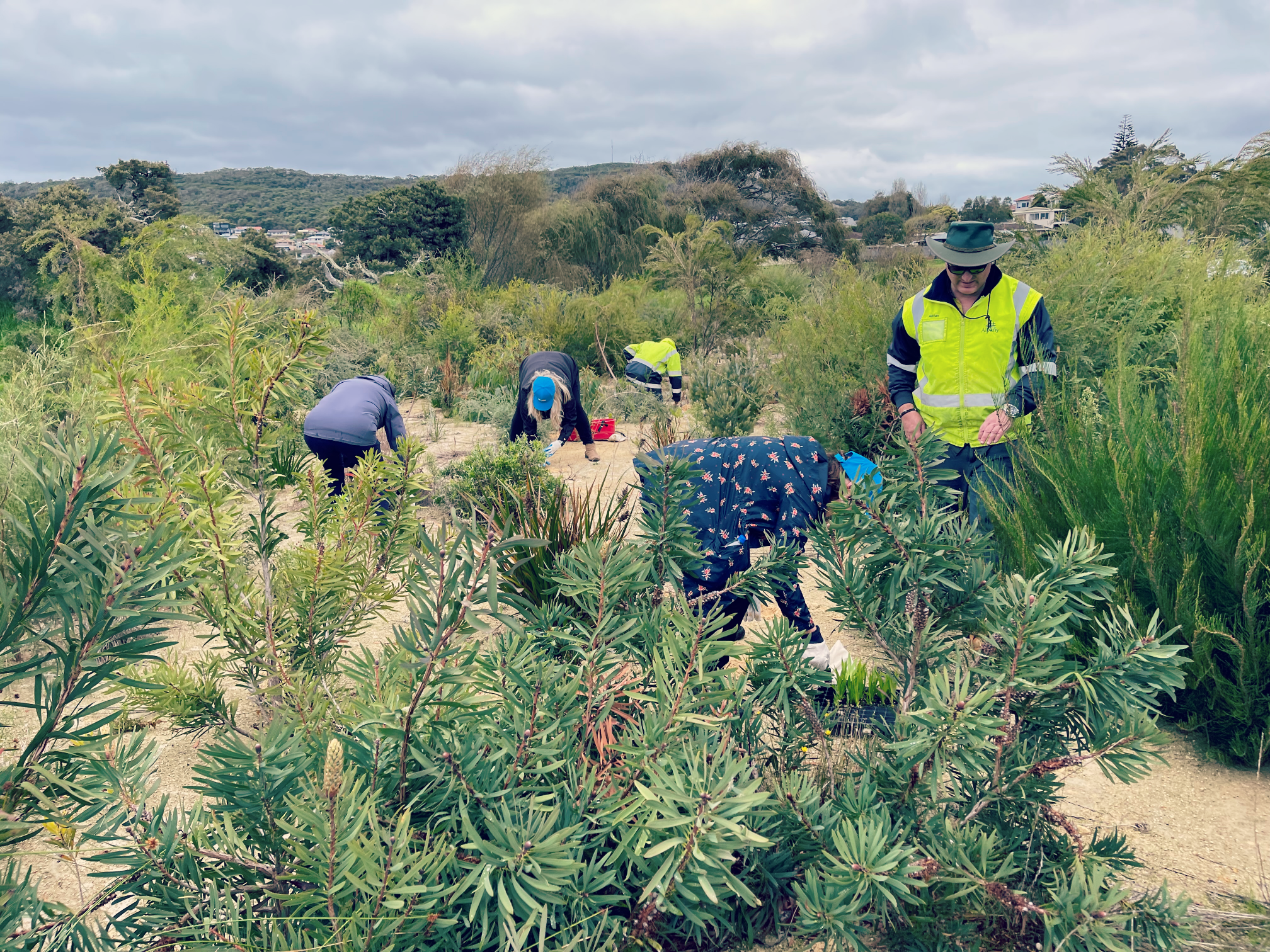 During the week of the 16th – 22nd May, South Coast NRM recognised and celebrated National Volunteer Week 2022. The South Coast region has always had a strong volunteering culture and during this week, more than ever, it should be celebrated. From volunteers getting down and dirty with revegetation and weeding, to the volunteers who contribute their time to support projects or environmental organisations, South Coast NRM would like to thank you all! Thank you for being a part of looking after where we live. Thank you for being environmental champions and continuing to create a better environment for this remarkable part of WA.  
Environmental volunteering provides a unique way of improving the natural environment. Becoming actively involved in doing something towards ensuring it is conserved or improved, can immensely improve the wellbeing of participants. South Coast NRM is very proud of all of the amazing work achieved over the years, across the south coast, through a range of projects and partnerships. Take one small project alone for example; Project work on Yakamia Creek, Albany was supported by 105 volunteers where over 5,000 seedlings were planted over a two-year period to rehabilitate this environmentally and culturally important waterway.  
But, there is more to do and it can't be done without volunteers!! 
In 2022 we are excited to be partnering with the volunteering experts Volunteering WA, Esperance Volunteer Resource Centre, Green Skills Inc and Bush Heritage Australia and local community environment organisations, to shine a spotlight on environmental volunteering. We are busily preparing to start the new South Coast Enviro-Experiences project supported by Lotterywest! So keep an eye out to find out how you can get involved and become an enviro-volunteer! 
For more information please contact the team at South Coast NRM (e) info@southcoastnrm.com.au (p) 9845 8537