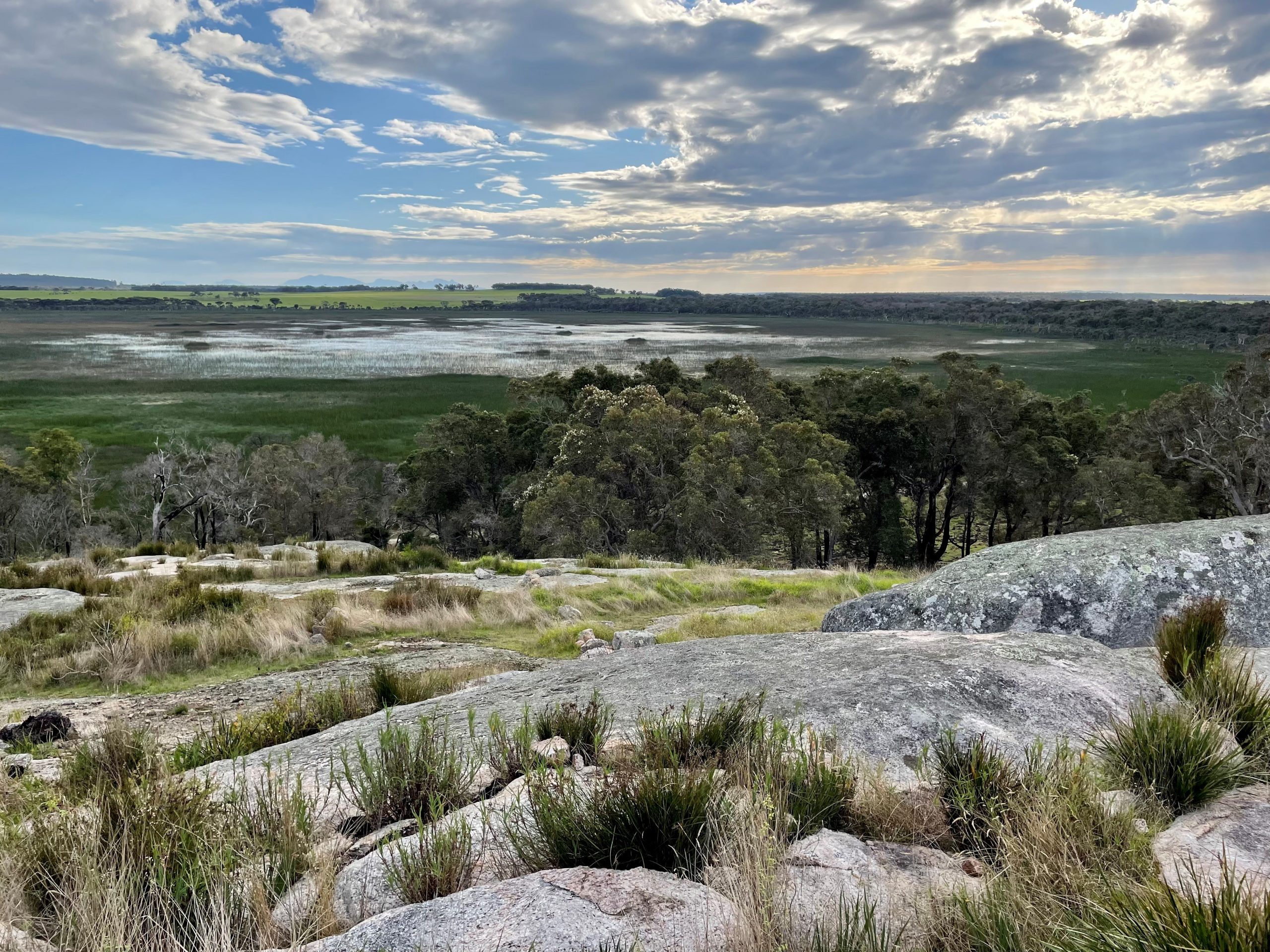 This month the South Coast NRM Regional Ecologists were out and about checking the fauna monitoring cameras in the Lake Pleasant View area.
These cameras have been operating since early 2020, aiming to record wildlife activity in the area. South Coast NRM have partnered with the Department of Biodiversity, Conservation and Attractions (DBCA) to conduct feral animal control in the area, with the aim of benefiting two threatened species – the Australasian bittern and the western ringtail possum. Feral predators (foxes and feral cats) are a serious threat to both species.
The camera monitoring will help us to know how effective this control is and will show how other species' activity changes in response. South Coast NRM have also partnered with Birdlife Australia to monitor Australasian bittern in the lake.  
Next month the Regional Ecologists will be out again to conduct the quarterly spotlight surveys to see how the western ringtail possums are tracking – they're not easily picked up on camera!  
The lakes in the area are still nice and wet following good rains in 2021, which should benefit our threatened species – but these good conditions are also good for introduced predators, and so works to control introduced predators must continue.  
For more information about Threatened Ecological Communities, please contact the South Coast NRM Regional Ecologist at (e): ecologist@southcoastnrm.com.au or (p): 9845 8537
This project is supported by South Coast NRM through funding from the Australian Government's National Landcare Program, DBCA and Birdlife Australia.