FAREWELL AND SINCEREST THANKS TO OUR OUTGOING CEO JUSTIN BELLENGER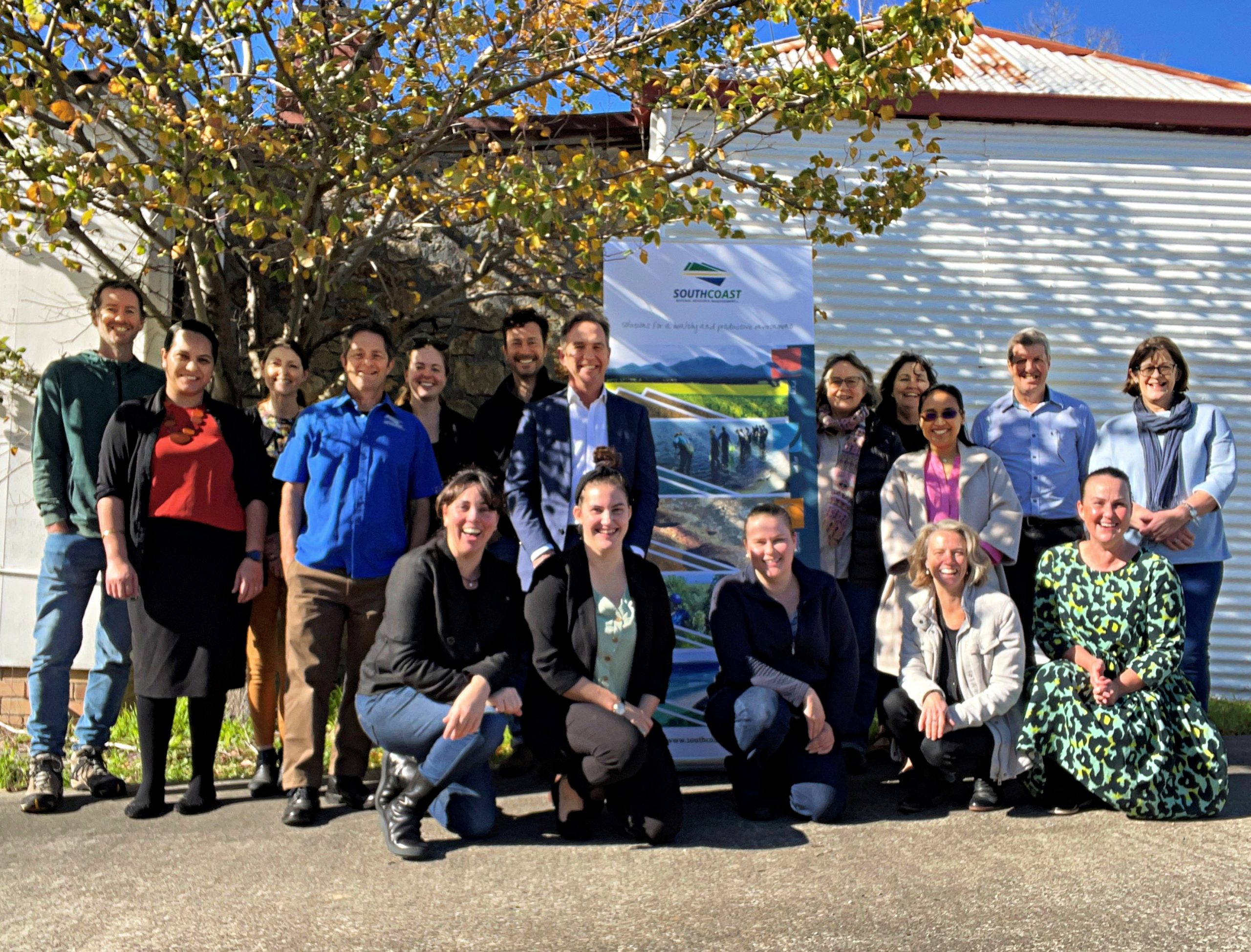 It is the end of an era at South Coast NRM as we say farewell to our long serving CEO, Justin Bellanger. Justin recently announced his resignation after an incredible 15 years with the organisation. Beginning with his work contributing to the development and delivery of a suite of initiatives, Justin has led the South Coast NRM team as CEO since 2015. During this time Justin has shown a tremendous level of commitment and dedication to South Coast NRM, and the region, to which we are truly grateful. 
Staff recently took an opportunity to come together to reminisce, share stories and extend our best wishes to Justin as he moves to the next phase of his career. As a team, we sincerely wish Justin all the very best in his future endeavours. We look forward to continuing to build on the legacy that he leaves behind.