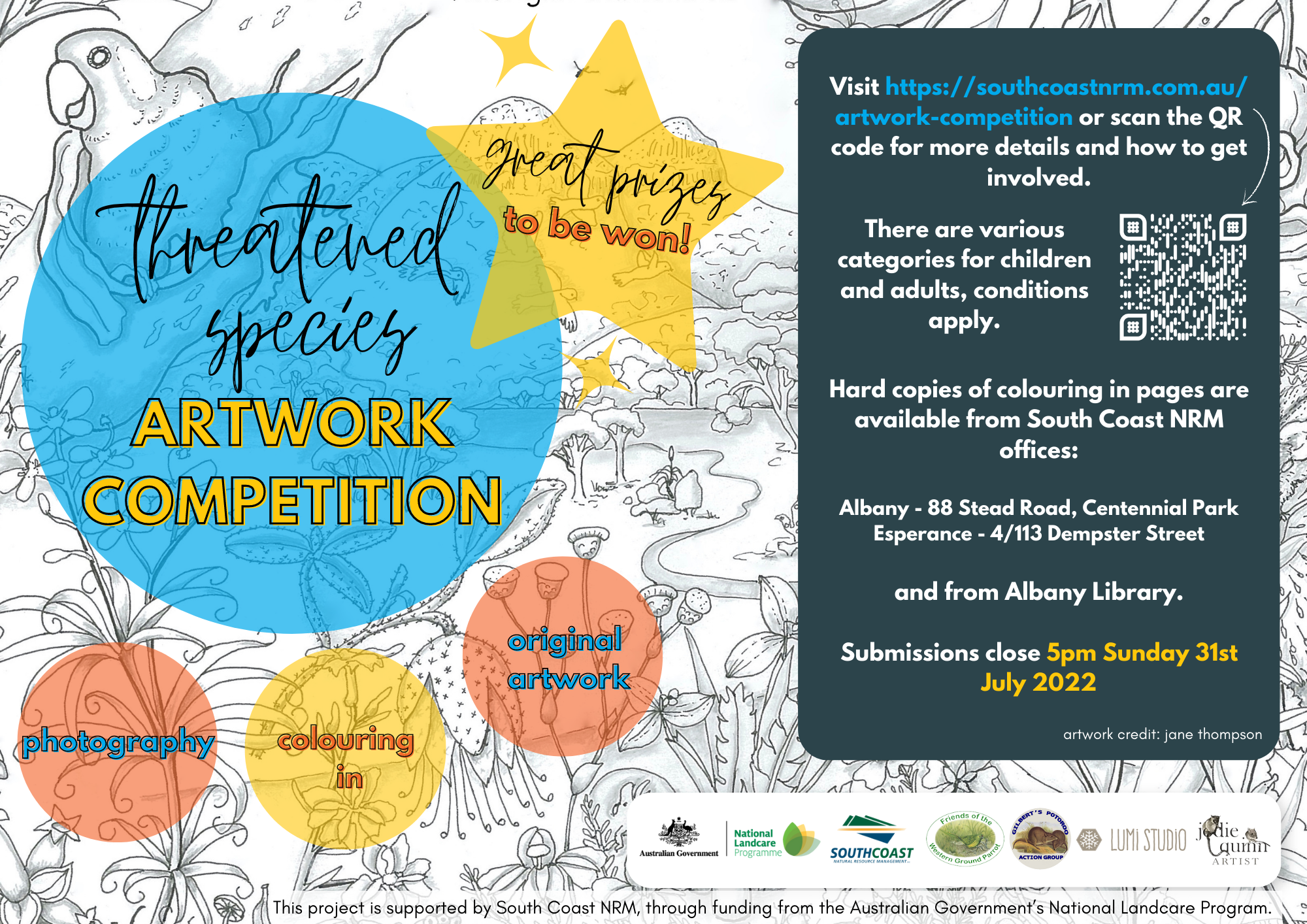 Sharpen your pencils, clean off those paintbrushes and dust your camera lens, South Coast NRM are super excited to announce the launch of our Threatened Species Artwork Competition! With various age categories and mediums (colouring in, original artwork and photography), there's an option for everyone – and great prizes up for grabs!
Rules, entry forms and colouring in pages are available for download on our website. Alternatively, hard copies will be available for collection from Albany and Esperance South Coast NRM offices and the Albany Public Library.
We can't wait for all your entries to come rolling in! For more details of the artwork competition, please contact our Regional Ecologist at (e) ecologist@southcoastnrm.com.au or (p) 08 9845 8537.
Entries close 5pm, Sunday 31st July 2022. Friends of the Western Ground Parrot, Gilbert's Potoroo Action Group, Lumi Studio and Jodie Quinn Wildlife Artist have generously donated some prizes. Colouring in artworks by Jane Thompson and Marnie Giroud.
This project is supported by South Coast NRM, through funding from the Australian Government's National Landcare Program.