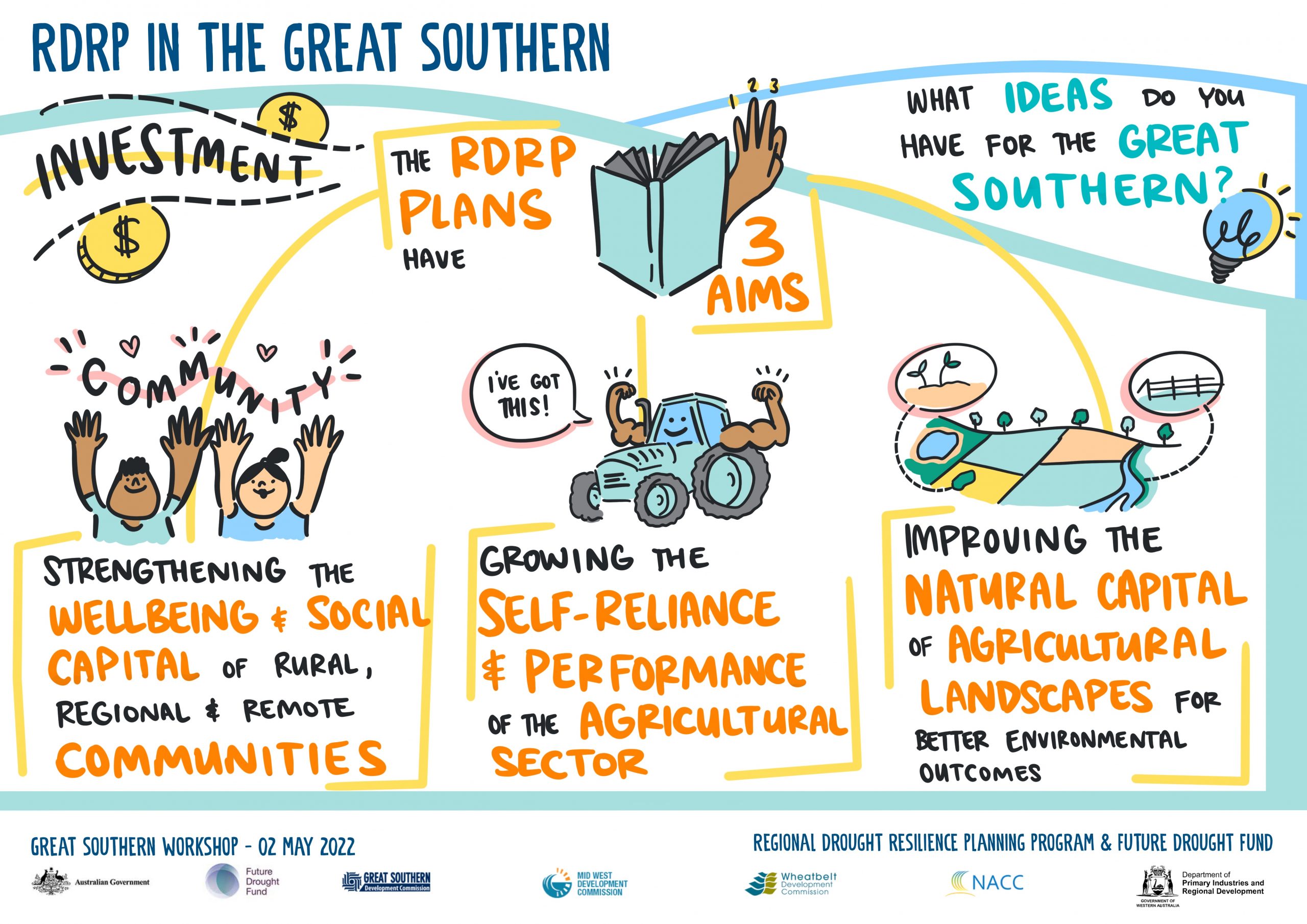 South Coast NRM have been assisting with community engagement across the Great Southern, through the Regional Drought Resilience project managed by the Great Southern Development Commission. This project has been funded by the Australian Department of Agriculture, Water and the Environment Future Drought Fund.
On Monday 2nd May we held a great workshop on regional drought planning. The purpose of this workshop was to be a forum to incite debate, discussion and project ideas to feed into the drought resilience planning process.
With 20 attendees from a diverse range of backgrounds, there were some interesting discussions around what's needed to improve resilience within our region.  Andrew Huffer did a wonderful job of facilitation.  Will Bessen from Tuna Blue did some graphic commentating and captured the workshop beautifully.
We will be using the information generated through the workshop to develop a project list for the Great Southern Development Commission to incorporate into the drought resilience plan.
If you missed the workshop but would still like to provide input, the Great Southern Development Commission has a community survey which is still open.  You can access that here.
This program is jointly funded through the Australian Government's Future Drought Fund and WA's Department of Primary Industries and Regional Development.
Click on the relevant image for more information about the Regional Drought Resilience Planning program.