From the desk of Bronte, Regional Ecologist. 
Along the south coast of Western Australia lies an area steeped in Cultural and ecological value. Lake Pleasant View, North Sister and South Sister Nature Reserves, near Albany, are surrounded by rich granite outcrops, wetlands and woodland areas providing important habitat for the critically endangered western ringtail possum and endangered Australasian bittern. 
South Coast NRM, in partnership with Albany Heritage Reference Group Aboriginal Corporation (AHRGAC), Birdlife Australia and the Department of Biodiversity, Conservation and Attractions (DBCA), have welcomed support from the National Landcare Program to protect these threatened species by undertaking feral predator control and weeding projects.
The results from regular monitoring activities are very promising. Quarterly spotlight surveys across the nature reserves have shown an increase in western ringtail possum numbers, and camera monitoring has shown a decrease in the activity of feral cats and foxes. Bird call recordings during the Australasian bittern breeding season demonstrate a regular and consistent presence of the species at the site since the start of the project in 2019. These findings provide optimism that the recovery efforts South Coast NRM and partners are undertaking are successful in contributing to the protection and conservation of these unique and precious threatened species.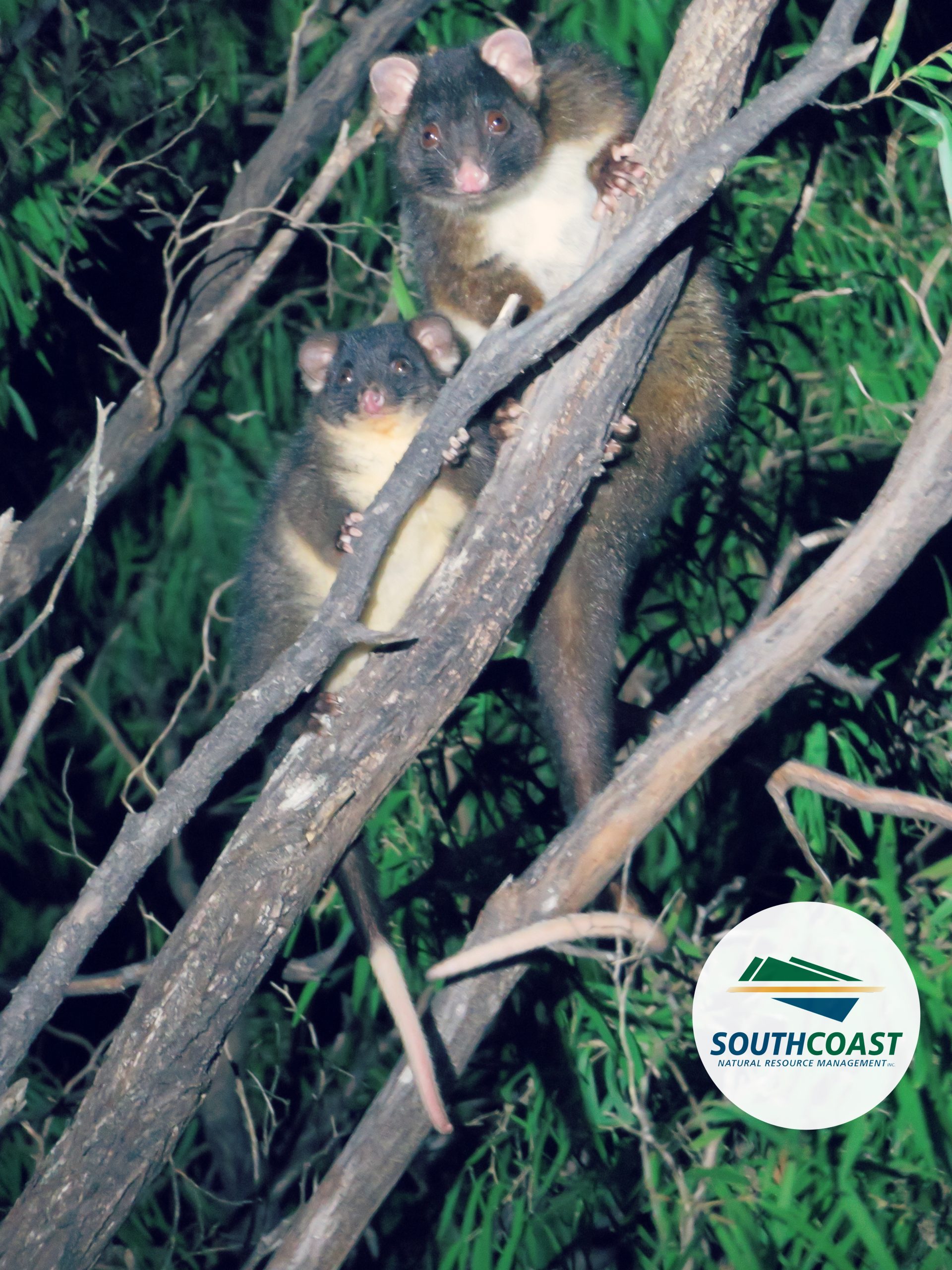 In respect of an area with strong generational connections for many Noongar families, South Coast NRM has worked very closely with the AHRGAC to ensure the Cultural heritage values of Lake Pleasant View are protected and restored. Lake Pleasant View, North Sister and South Sister Nature Reserves are a mix tenure comprising Aboriginal owned property (Ballogup; AHRGAC owned and managed), DBCA managed lands and the City of Albany managed lands. This project, as part of the Regional Land Partnership, is a commendable example of how working together across tenures and among groups can be a powerful tool in contributing to threatened species conservation. 
For more information, you can view:
Lake Pleasant View – Ballogup Environmental Property Management Plan 2020 – 2023: https://bit.ly/31XPIuh
Australasian Bittern Survey Summary June 2021: https://bit.ly/34JgGa1
Ballogup Landscape Master Plan 2021: https://bit.ly/3rkIFVh
Restoring Noongar Boodja by respecting, recording, applying, and sharing Noongar knowledge in NRM: https://bit.ly/3qt0Vg1
For more information, contact Bronte Van Helden, Regional Ecologist, South Coast NRM (e) brontev@southcoastnrm.com.au (p) 9845 8537 ext. 526