We're looking for a Coordinator for our South Coast Environment Fund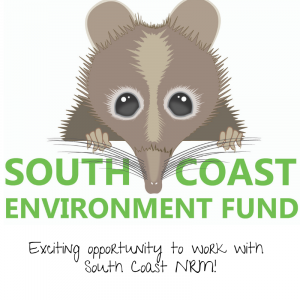 We are looking for someone who is passionate about generating opportunities for local projects that enhance our unique animals and plants across the South Coast of WA.
The Coordinator will be focussed on progressing fund-raising, branding, marketing and promotion of the fund, including the planning, coordination and management of an environmental or awareness raising project to enhance these outcomes.
For more information about this exciting role, head to our vacancies page: https://southcoastnrm.com.au/who-we-are/vacancies
To find out more about the South Coast Environment Fund, head to: https://southcoastnrm.com.au/south-coast-environment-fund/about-the-fund
Applications close 9am, Monday 18th February 2019.